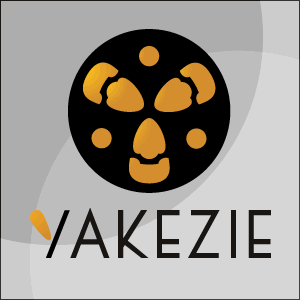 One of my favorite authors, Ralph Waldo Emerson, has the wisdom to cure most problems in our world — Common sense is as rare as genius, – is the basis of genius.
I am not a genius, but I have lots of common sense. When I decided to launch a personal finance blog, I didn't think much about the name.
Many a times when I reflect on my life, I realize that a common man can achieve uncommon things if he wants it badly.
I grew up in a relatively well to-do family in India. My father owned a small car dealership in days when India was under USSR's communist influence.
I had polio at the tender age of 3, but I was lucky to overcome that in few years.
I thought that I won't be  able to play Cricket — my favorite sport! It was my mother who used to tell me that I can do anything, if I want it badly enough. She was right. I wasn't one of the best, but I did earn a place in the team during my high school years and even in college.
My mom has always been my role model.
My tipping point
I earned a degree in Mechanical Engineering with the goal to work for my dad, but the destiny had a different plan for me.
One day I met with a guy who was born with physical disability; he had the dream and courage  to become a wrestler. He spoke at length about his dream. That one conversation changed my life. I started focusing more on the positive experience from everything that I do than on the negative outcome to judge my success.
I have learned to adjust the sails when wind blows hard and not to complain about the wind that I can't control; life has given me new meaning ever since.
Instead of running my dad's business, I decided to chart a different course by coming to America to build my success. Being the only son, I lacked the courage to declare my bold plan to my parents. My father was not happy, but he realized that the time had come for him to let me fly with my own wings and to build my own nest of success as he did on his own long time ago.
With $20 in my pocket, I came to America. It's the last beacon of hope for the world. I remember watching the Statue of Liberty first time. I instantly felt  that I was in the land of Patrick Henry who famously said, ""Give me Liberty, or Give me Death".
Unconventional Life
I've never lived a conventional life. My attitude to defy stereotypical views about life has propelled me to think outside of the box. I've managed to work all the while completing many multi-million dollars commercial real estate deals.
It's not that I am any smarter than anyone else, but it is because I wanted it badly. My wife and I've worked more than 18 hours a day for over 5 years without any vacations or time off after our first investment.
My blogging journey
Back in early 2008, I launched a personal growth blog without knowing anyone. In less than six months, many prominent bloggers recognized my blog because of my style of writing unconventional posts. Many articles hit the front page of Digg, so some friends even speculated that I had figured out how to get on the front page of Digg.
I have committed many unforced errors in my life. My decision to stop writing in late 2008 was one among many other mistakes I've made in my life.  I didn't know much about Google's Page Rank or Alexa traffic rank back then for sure.
I was never able squash the writer's bug from my life.  After the aftermath of the worst financial crisis, I received an email from a close friend from Scotland. His words inspired me to write, and I did not let him down this time.
I launched Street Smart Finance in January 2012.
As I surfed through the blogosphere, Yakezie name flickered on many sites I liked. As destiny has it, I declared my intention on February 5th to accept the challenge.
After 7 months, I learned that the great group of bloggers has considered me worthy enough to become a Yakezie member. It's an honor to be a member of such a diverse group of bloggers who wanted to write, share and help millions around our beautiful globe to achieve their financial dreams.