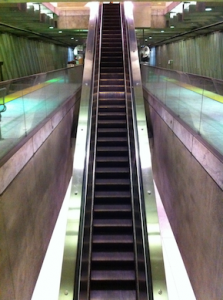 I hope all of you are having a nice holiday spending time with family and friends. This year is rapidly coming to a close and it's a time when we're all reflecting on our accomplishments, failures, and starting to put together our goals for 2013.
I feel like this year started off pretty slow, but once October arrived, the rest of the year was one big blur. Hopefully all of you had a productive year overall with lots of happy memories and progress on your finances. As Yakezie folks we all love paying off debt, creating new income streams, and building our savings after all!
It's So Easy To Forget
I've been working on a couple year end related posts lately, including a summary of my 2012 highlights and failures, and it's crazy how easy it is to forget and lose track of all the things that can happen in a twelve month period. I have to write everything down these days or I can't remember what I need to do, or what I've already done. So it's always a lot of fun when I get to pull out my list of action items and see how many things I actually completed. And it also gets me motivated to push through and knock off the things that I've been neglecting.
I feel like anytime it comes to budgeting, setting goals, and coming up with New Year's resolutions, we need to write things down. I love blogging for this reason because it's so easy to look back at my old posts and see what I was doing at various times of the year and keep track of things I've done and want to get complete like my bucket list ideas. I also try to log some of my travels that I take like my trip escaping the grind in Bruges, Belgium that I took earlier this year (I highly recommend it!). Otherwise it's so easy to forget we actually did and what we wanted to get to but didn't, and then we tend not to hold ourselves accountable.
It's Time To Raise The Bar
I try to push myself a little further each year with larger financial goals, eliminating more of my weaknesses, and accomplishing more things. I still struggle with the speed that I'm able to accomplish things, especially writing, so I want to work harder at that in 2013. I traveled so much this year that I felt exhausted and distracted a lot, which really set me back on some of my goals, especially in this last quarter. I need to suck it up and just sit down and focus!
Plus after spending time with my little nieces and nephews this month, I also recognize that I really do have way more time now than I realize. I applaud all of you who are parents, especially to young children, because raising kids takes so much time, energy, and patience. And since I am currently kidless, I need to remind myself more often that I really don't know what tired is yet! I really want to raise the bar on my productivity in 2013 and work harder to maximize the time I have, because I know my life will be even more hectic if/when I become a mom. It's all about making the most of what you have in the moment and prioritizing the things that are most important each day.
Noteworthy Yakezie Network Posts You Might Have Missed
In closing, here are a few great reads across the Yakezie Network that caught my eye recently that I think you'll enjoy.
Finding Hope In A Spaghetti Jar by Frugal Confessions. Amanda dives into the hard issue of homelessness, which is something I've had many emotions about myself. San Francisco has had a lot of problems with homelessness for all the years I've lived here, and they aren't getting any better. We've all been approached by pan handlers on the streets and in our cars and it's hard not to wonder how they got into their current situation, if they're legitimately down on their luck or even faking it. Amanda has been spreading generous messages of hope and is a fabulous inspiration, especially in the spirit of the holidays.
How Does The Bottom 5th Of America Live? by Everything Finance. Tushar takes a look into what it is like living off of $10,000 a year and discusses ways to break free. I was shocked to find out that over 24 million households fall into this income bracket. That's a lot of families struggling to get by living paycheck to paycheck and with the help of loans and government aid.
Dreams by LiveReal, Now. Jason gives us an inside look into the costs involved with boarding and owning horses. He's been busy working towards making his wife's dream of owning horses come true. I have a soft spot for horses myself and although my parents couldn't afford horse back riding lessons for me as a kid, I was able to tag along with a friend of mine a time or two. Horses are incredible animals and if you've never had a chance to go horseback riding, I highly recommend it! Just don't plan on going on a long hike the next day because your legs will be sore!
Produce No Waste: Adventures In Vermicomposting by 101 Centavos. 101C continues to showcase his impressive green thumb with his experience composting firsthand. Those of you with an keen interest in living a green life who don't mind getting your hands dirty will get a kick out of this post. Plus you'll get lots of helpful tips too.
Financial Advantages of Being Young by 20'$ Finances. Corey highlights the financial advantages of being a young adult today. A lot sure has changed since many of us graduated from college. I know I certainly wish I had the type of technology we have now when I graduated from college. It's so much easier to start a business nowadays and I see more and more Gen Y'ers and Millennials embracing the entrepreneurial spirit and saving money living at home with their parents.
Why Are Americans Clueless About Canadians? asks Eddie at Finance Fox. Eddie is right in that I bet most Americans can't name the Canadian Premier, but most Canadians know who Obama is!
What Would You Do If You Have No Car Payments? by Elle from Couple Money. Maybe use the "extra" money to go buy another car! Just kidding.
Bullshit Free Bride: Boiling It Down To The Essentials by NZMuse. It's always interesting to hear stats about the average American wedding cost of $25,000. NZMuse looks forward to a wedding 1/5th the cost that's small and cozy.
Memories – One of the best written Yakezie Writing Contest finalists ever. Makes you want to cherish your family and loved ones!
Happy Holidays And Happy New Year everyone!
What are some of your favorite moments from 2012? Did you do anything special for the holidays this year? Care to share one of your 2013 goals – are you raising the bar on yourself for next year?