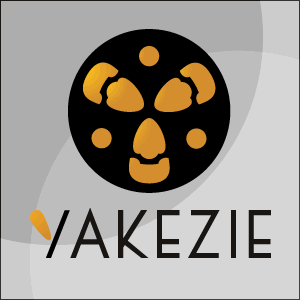 Wow, is everyone else as surprised as I am? I mean, I went through the secret handshake and everything, but I didn't think they'd actually let me join the club!*Steps through the door…* So…am I…am I actually allowed in here? Like, I'm in? Can I eat the crackers and salmon dip too? Sweet! …… *pockets a few of the crackers for later…..and some dip…*
About Me
My name is Jacob Wade, and I blog over at a small site called i Heart Budgets. I found my way here through some fun challenges in my life, namely being struck with absolute panic a month before my wedding, realizing that I had no idea what I was doing with my money. For those that don't know the story (about 99.99999999% of you), I was blissfully ignorant about my finances for years, and had never met a dollar couldn't spend. In fact, I spent over $100,000 of them before I turned 21!
As my wedding day approached me like a freight train, I realized I needed to do something. But mostly I just spent half my paycheck on mall food and kept ignoring the impending 500 tons of mass barreling toward me (I mean the financial mess I was about to create….not my wife….she's a small percentage of a ton…anyways….wow….I'm going to have another thing coming if she finds out I'm talking about her weight on the internet). Luckily, my soon-to-be-brother-in-law dropped a Dave Ramsey CD in my lap and told me to listen to him. Staring at his smiling face and bald head, I could not be more unenthused about listening to an old guy talk about budgeting. LAAAAME! But something about him staring at me from my passenger side floor creeped me out enough to have me pop in the CD. Glad I did.
The rest of the story you can find on my "About" page, by needless to say, I got on a sweet-tastic budget and never looked back!
But why do you blog?
After rockin' our budget for a few years, I found myself steering every conversation with friends and family toward personal finance. I didn't mean to, but I realized that money (whether we like it or not) affected most every part of our lives, and many struggled to keep hold of those precious few dollars they worked so hard to earn. So I would tell them budget hacks, ways we were saving money, and encourage them to get on a budget so they could enjoy life more AND save more at the same time. I'm sure it got to the point where I was annoying those around me, but I couldn't shut up about budgets!
A tax client of mine mentioned a blog called "Get Rich Slowly" to me. Not sure if you have heard of it. I started reading the articles and was infatuated (is that the right word?) with the awesome posts and very engaged community surrounding the site. The hamsters in my brain put down the xbox controllers, got off the couch and jumped on their wheels, and some crazy thoughts started churning in my head. "Hey, dude, you could totally start a blog and instead of spewing your financial monologues to friends and family, you could do it at the internet. Right in it's face."
So I started perusing the interwebz for more personal finance blogz (see what I did there?). I found that a bunch of them had a spiffy "Yakezie" badge on the side, and I eventually clicked through to see what all the hype was about. I was super pumped to have found a community that was so vibrant and passionate about helping others financially. I went a little crazy in the forums, answering every personal finance question that came up in the PF section, and then I started reading about how to start a blog.
And now I'm here.
What Now?
When I received the email from Sam that I had been accepted in as a Yakezie Member, I felt a huge sense of accomplishment, but also gratitude for the community that I had become a part of. As cliché as it is, there is seriously no way I would have kept blogging after my first few weeks had I not had a support, extremely helpful community to lean on.
The more I write, the more I realize there are a million things to learn, but also more opportunities than I ever dreamed about. My blog has become a place that family and friends refer others to who have budget questions, which is awesome. I started a series where I post the personal details of people's budgets, line-by-line and help them get on a better financial path. I have been able to help people I will probably never know in person get out of credit card debt, tackle retirement planning, and realize the financial freedom of getting on a budget.
Being a member of Yakezie is not only a look back at what I have been able to accomplish, but has me looking forward to all of the opportunities ahead. I'm excited to have been accepted into a community of those who know no bounds, but who are always striving to build each other up, all the while helping as many people as possible. Well, that, and I also hear they know how to party!
*Reaches in pocket for another cracker. Dips in salmon dip in the other pocket* So, I guess my question is, why are YOU here? And why are you still reading this? There's no line at the buffet, and the salmon dip is AMAZING!