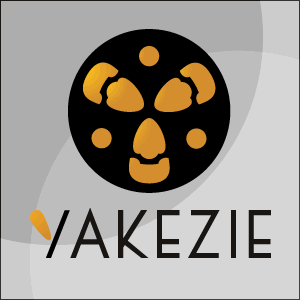 Dear Yakezie Community,
My goal is to highlight only products I use and love for my community. There's so much free stuff out there, it's hard to figure out what's best. I think we can really help readers find better tools to help them manager their finances better.
For a couple years now I've been thinking about how to make the Yakezie Network the premier personal finance blog advertisement network. The idea is to create a one stop shop where pertinent and useful finance companies can easily advertise their products across some of the best personal finance blogs on the web.
The original plan was to create a custom advertisement platform from scratch and integrate it into Yakezie.com. I nixed the idea due to cost and the need to hire someone to perpetually update the platform. The second idea was to create a low tech solution of just having potential advertisers fill out a simple Google questionnaire. This system works well, but does not attract as well the affiliate related advertisement I was looking for.
The solution I've come up with is the launch of YakezieNetwork.com through the HasOffers platform for a monthly fee. HasOffers is an online software company that allows one to create their own affiliate advertisement network. I've used HasOffers for a couple offers before and it is very easy to use. As a publisher, all you have to do is sign up, check out the various Offers on the Offers tab, select what is most pertinent to your site and utilize the respective affiliate links to get going. The links they provide can be customized and will keep track of clicks and conversions.
I plan to give this new initiative a good 15 month push. The first three months will be about gaining critical mass on the publisher and advertiser side so hopefully everybody reading this post will sign up. The start of 2014 will then give us a 12 month deadline to see if we can indeed create a viable personal finance advertisement network. There's nothing to lose except for the wonder of what could have been if we never tried!
YAKEZIENETWORK.COM VALUE PROPOSITION
* Community. YakezieNetwork.com is currently open to Yakezie Member blogs and Challengers. The Network has built a solid reputation based on quality personal finance blogs that are collaborative in nature. Every single Yakezie Member blog has been around for at least a year and produces consistent content. As a result, clients have shown interest in advertising across the platform. The YakezieNetwork.com is also open to friends of the Yakezie Community through invitation.
* Focused offers. We are focused on bringing aboard clients with products solely related to personal finance. The goal is to get everything from mortgages, to credit score checks, to credit cards, to wealth management tools and other useful products on board. As a blogger, you can also sign up as an advertiser to offer your own product to the network as well. This is a unique proposition where we can aggregate a list of our own personal finance products in one place.
* Access. A lot of affiliate products require approval. I've personally been rejected or had to ask for approval many times in the past. By being a part of YakezieNetwork.com, you automatically will be approved for all product offers because that is the agreement we initially make with our advertisement clients. There is strength in numbers and you want to be apart of the network in order to make revenue generation easier.
* Payouts. Our goal is to create higher payouts with more dynamic customer service. In addition to affiliate offers, perhaps clients will have extra budgets to pay for some buzz marketing related posts or campaigns about specific new products. Unlike other advertisement networks, we have the ability to be flexible since we own our blogs. We're not just the middle men.
* More sustainable revenue. All of us have experienced turmoil or knows a blogger who has experienced disruption from the Google Panda and Penguin updates. Affiliate revenue is definitely the way to go for long-term sustainability. I couldn't be bothered with affiliate revenue for the longest time until the devastating Google updates. Generating affiliate income is not easy, but once you make an effort to focus on affiliate income, things start getting better over time. You also rest much easier knowing your blog will withstand search algorithm changes in the future. If you are serious about generating revenue online, know that every big blogger makes the lion's share of their revenue through affiliate income. The key is to promote products you use and care about.
* Easy access to the best personal finance publishers. If you are a company with a valuable financial product, signing up with YakezieNetwork.com is a great way to quickly target potentially hundreds of the best personal finance blogs today. There's no need to painstakingly e-mail bloggers separately. Once you sign up, we will notify all publishers in our network and highlight your value proposition. We are also cheaper than other advertisement networks due to our lower overhead. Finally, if you would like us to write about your product, we can do that as well since we own our own sites.
THE NEXT STEPS
1) Over the next couple of months I'd like everyone who is serious about blogging to sign up for a publishers account on YakezieNetwork.com. It's free and we'll approve each application within 48 hours. Spend some time familiarizing yourself with the dashboard, looking over the terms of service, and so forth.
2) If you have any direct client relationships, please let them know to sign up on YakezieNetwork.com as well. We will send a progress e-mail update once a month and we will be actively looking to sign up more clients during this time period. If you would like us to reach out on your behalf, please let us know.
3) I plan to be at Fincon this year. We should aim to have some critical mass on the blogger signups by then. We can talk about the opportunities and issues more in person. By the start of 2014 if not earlier, I hope to have affiliate opportunities available for everyone to run.
LET'S GO FOR IT!
Ever since I left Corporate America in the Spring of 2012 I've been predominantly focused on developing my own site's content and trying to live free. I never bothered much with affiliate revenue before 2012 because of all the low hanging fruit from direct advertising as well as my desire to just write. After 16 months of focusing on affiliate revenue, I still don't have all the answers but my monthly affiliate revenue has grown well into five figures and I hardly do any product reviews. It is one of the best feelings to be able to generate affiliate revenue through products you personally use, created and endorse. It just takes the initial effort to get started.
The Yakezie Network will be six years old as of December, 2015. We have established ourselves as the premier personal finance blog network on the web but have not expanded beyond helping fellow bloggers thrive. I believe we can grow our respective sites and help others in the process!
Best,
Sam
Updated 8/20/2015