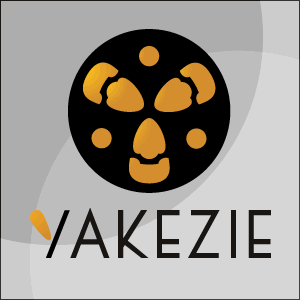 Over the past five years, I've thought little about building links to Financial Samurai. I couldn't be bothered after I got rejected from my first blog carnival in 2009. I was bummed because I knew I had written a good article, but it was clear the carnival host had her own little clique and based her choices on who she knew rather than quality of article. After getting rejected, I focused all my effort on writing better content and connecting with the community instead.
I love commenting around the blogosphere because first and foremost, I'm a huge fan of blogging. Blogging is one of those jobs I'd do for free, partly because that's exactly what I did for the first couple of years and loved it! Reading people's viewpoints and interacting with authors is a joy. It feels weird not to leave a comment on a well-written post since the author put so much time into writing. I always appreciate it when a commenter picks out some line in my post that is a little quirky. It shows they are reading and not simply reading the title and skipping down to the questions.
The main benefit of commenting is building relationships that may last forever. I'm much more willing to let a regular commenter guest post on my site rather than someone who e-mails me out of the blue for example. I'm sure all of you feel the same way. I've also developed deeper relationships over e-mail that first started with comments because either I reached out to the commenter, or the commenter reached out to me privately. Finally, I've made plenty of new blogging clients and personal finance clients that first started off as commenters as well.
The funny thing I didn't realize until a couple years after starting blogging is that one of the other benefits of commenting is you also get to build your back link profile, despite all the links being no follow. It seems obvious that despite the links being no follow, ranking metrics still include no follow links to determine the overall authority of your site. I received an e-mail just last week from an end client (not an SEO) asking me if I could remove her comment from 2011 because her site got manually penalized by Google! From 2011! It makes me think perhaps commenting does have some link power.
I'm pretty anti-SEO as you've read in posts such as: Is SEO A Waste Of Time? and Thin Content Is Out, Thick Content Is In. Beyond basic SEO that should be naturally incorporated in your posts, there's nothing much else to do. We only have so much energy in the day. To spend time with SEO is to not spend time building relationships and writing good content. The search algorithms are efficient and sooner or later any inefficiency you are exploiting will be closed, which results in wasting all your time.
But maybe I'm wrong. Maybe we should definitely be spending much more time thinking about SEO strategies. After all, there are actually services out there that make money by commenting on other blogs on your behalf! I thought this was pretty silly at first, but I'm ever so slightly thinking there's some efficacy to such a strategy. Let me share a recent dialogue I had.
DIALOGUE EXCHANGE TO HIGHLIGHT NEW COMMENT LINK BUILDING STRATEGY
I mainly always sign off as "Financial Samurai" in the name column because that's my site. Pretty straight forward.
The following comment was left on a post about a travel blogger's declaration of being "homeless" and not wanting to buy a house because it would prevent him from traveling:
I was pretty lost at 25 years old, feeling not much purpose to work. It was only until I got a mortgage at age 26 did my motivation return since I had something to work for instead of just counting my savings. This was in 2003 and it turned out to be one of my best investments that is now producing some nice cash flow.

I think I'm just lazy in general and don't need much to survive. Debt ironically has helped me become financially free.

Sam
Pretty decent comment right? Better than one of those, "Great job!" comments I don't mind. I empathized with the blogger, but then shared a reason why taking on a mortgage wouldn't preclude him from traveling, which was his main argument. I detail more about my 20s in this post if you're interested in knowing more.
I could have continued commenting that I was currently in Hawaii for a month on a company offsite after spending six weeks traveling in Europe and NYC this summer to emphasize my point that you can still travel with a mortgage. But I thought it would start sounding defensive or braggy, so I left my comment as is.
In about three minutes I get the following e-mail:
Hi Sam,

Thanks for the comment. I don't allow brands or keyworded names in my comments – you're a person after all – but I'm happy to keep it if you're happy for me to change the name to "Sam" (or whatever you prefer). Just let me know.

Cheers,
Travel Blogger
I've never once received such a request since I started in 2009. This is an example where someone spends too much time worrying about SEO, and not enough time on their community. I didn't leave a simple comment. I spent time sharing my situation and addressing his. Here's my e-mail response:
Hi Travel Blogger,

Feel free to change to whatever. I leave comments to share thoughts. I'm curious to know about your comment policy as I've never heard of this or have had anybody email me to change.

Take a look at some of my most commented posts with hundreds of comments. So long as there's a real comment, folks can link to their site's name no problem.

Sincerely curious.

Thanks,

Sam
And here's his response:
Thanks Sam.

I'm far from the only person in the world with this policy – in fact, it's specifically recommended by Matt Cutts, Head of Search at Google. (http://searchenginewatch.com/article/2307497/Matt-Cutts-on-Blog-Comments-Links-Spam-Use-Your-Name-Not-Keywords). I've come across several others that state it explicitly above the comment form, although unfortunately don't have time to go and hunt them out right now.

For me, leaving your company name or a bunch of keywords says "I'm leaving this comment to promote myself rather than to enhance the discussion". You may not feel the same way but hey, differences are what keeps the world interesting. :)

Cheers,
Travel Blogger
I was offended the travel blogger said my comment was only about promoting myself given I left a reasonably substantial comment. I'm a PF blogger trying to connect with a travel blogger for fun. It would be great to have him and other people with different perspectives come visit, but my primary reason for leaving a comment was to connect, thank, and share some thoughts.
Leaving the name "Financial Samurai" is standard. He can take out my link in the URL as well, I don't care. To have this travel blogger's mentality is severely debilitating for growth. His blog is around 1/30th the size of Financial Samurai. I'm not going to gain much even if he decides to profile my site to his readers. If a blogger 30X larger than FS stopped by and wanted to have a conversation, I'd be pretty happy to build a relationship. But maybe I'm just weird.
My main message to him was this, "Once you let go of the small stuff, things start taking off." Just like how a lot about building wealth is having a good mental framework, the same can be said for growing a website.
NEW LINK BUILDING STRATEGY
I currently rank #1 for the term, "Financial Samurai" in search and it's unlikely anybody will outrank me so long as I still have my site. Therefore, it would be absolutely stupid of me to leave comments with Financial Samurai in the name for the sake of boosting or maintaining my position in the keyword "Financial Samurai!" It would also be stupid for anybody to try and outrank me for "Financial Samurai" by leaving comments under my name, although I've had several incidents where I have been impersonated before. Time is better spent elsewhere folks.
I'm always looking for a positive angle to conflict, and the positive angle I've found is that maybe I SHOULD focus on SEO when commenting more from now on. Instead of leaving "Financial Samurai" in the name box, I should leave "Sam" or "Amazing Financial Blog" or "Sexy Stud" to help boost my rankings in these anchor texts!
So for all of you who are being normal and leaving your blog's name in the name box, time to make a change. For good practice, let's start with commenting on this post to see how you do before our strategy gets unleashed! So long as you write a legit comment, you can sign off as whatever you please!
Readers, why do smaller bloggers still focus so much on the SEO minutia of blogging after we've repeatedly encouraged people not to sweat the small stuff? Why do bloggers spend so much time trying to game SEO when Google algorithm after algorithm punishes bloggers? What are your thoughts on signing off as a name other than your blog's name?
Also, any particular SEO tool you like the best e.g. SEMRush, Moz, MajesticSEO?
Regards,
Sam