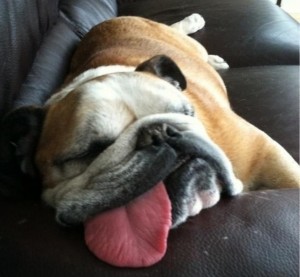 I hope by now everybody agrees affiliate income is the way to go to make money online. What's better than helping a reader at the end of a post with a product that's completely related to the answers they are looking for while allowing you to make money in the process? Once the post is published, you may very well earn passive income for years depending on the quality of your whale post.
Affiliate income is the most passive of active online income. Affiliate income is also the safest and most congruent of online income streams. We've seen a lot of changes over the past four years when it comes to search engine algorithms. They use to worry me like they use to worry many of you. But I stopped paying close attention to things such as pagerank and domain authority a couple years ago when I shifted the large majority of my focus to finding products that could be naturally incorporated into my writing.
Now the main work I've got to do is make sure my links still redirect since campaigns expire all the time. Make it a practice to audit your affiliate links at least once a month. Run the broken link checker plug-in every so often as well.
THE MAIN EXCUSE I HEAR
The main excuse I hear from bloggers on why they don't want to focus on affiliate income is because they believe they need tons of traffic to make money. Instead of working on sustainable affiliate income, they'd rather risk their online existence entirely on easy direct advertising money until something bad happens. We've seen plenty of blogs get crushed by Google over the years due to an over emphasis on direct advertising. Some have even dedicated their entire business model to managing direct advertising campaigns, which is a precarious situation. Direct advertising is easy money, but I strongly encourage keeping such advertising to less than 10% of your overall income to be safe.
Focusing on direct advertising as a main source of income acts to stunt your efforts in making money elsewhere because it is so simple. It's kind of like depending on the milk of the government to provide for a livable lifestyle, preventing you from trying harder to make more on your own. Because the government provides just enough to survive, you don't get motivated to try new things that will be harder in the beginning, but much more lucrative in the end.
Traffic is definitely an important variable to affiliate income success. More traffic means more clicks, which means more absolute conversions since click-through rates are generally only in the single digits on average. But some people take it to mean that they need hundreds of thousands of pageviews a month to make any affiliate income. This is absolute far from the case!
AFFILIATE INCOME CASE STUDY WITH LOW TRAFFIC
Every month I've got to tally affiliate conversion amounts by publisher on YakezieNetwork.com in order to figure out how much I need to pay and invoice the client. The whole process of getting paid usually takes net-45 days after the month is done because I've got to send invoices to the advertising client. I'm pleased to say one blogger stood out in the month of November because he made $1,515 in affiliate income through YakezieNetwork.com and his site is only three months old!
Justin began Root Of Good in September 2013. As an early retirement blogger he stumbled across Financial Samurai and the various topics I wrote about early retirement when he first began. We traded some e-mails back and forth and I encouraged him to check out Personal Capital as a tool to track his net worth since that's what I do. When I launched YakezieNetwork.com a couple months ago, I encouraged him to sign up because we have the highest payout online for new affiliates. PC is based right here in the San Francisco Bay Area and I've sat down with the CEO, the COO, the VP of Marketing, and the analytics contact to help seal the relationship. Justin signed up immediately.
In many ways there's a huge advantage to being a brand new blogger because you don't have legacy issues bogging you down from what you should do. If an old time blogger like me says to try something, you might as well give it ago. If you've been blogging for a couple years, it's more likely that whatever I say will go in one ear and go out the other because you've got a set way of doing things. I'm not one to highlight my online income to demonstrate success, so it's more difficult to prove my credibility in the make money online arena. All I'll say is that my online revenue is much larger than my passive income streams.
So many bloggers tell me affiliate income doesn't work since they don't have the traffic I have on Financial Samurai. This is a chicken or the egg mentality here folks. If you don't try, you will never know. I began focusing on affiliate advertising a couple years ago when my pageviews were under 100,000 a month and affiliate income flowed in at a steady rate. But once you try and see some taste of success, you will try more. Your content will get even better and more natural and you will make even more money.
Here's The Root Of Good's stat's courtesy of Justin:
Stats for September:
Visitors: 1,900
Unique: 1,300
Pageviews: 5,700
Stats for October:
Visitors: 9,467
Unique Visitors: 6,538
Pageviews: 19,369
Stats for November 2013:
Visitors: 13,642 (+4,175)
Unique Visitors: 9,454 (+2,916)
Pageviews: 26,378 (+7,009)
Alexa Rank: 102,000
The growth figures are great over the first three months. But on an absolute figure, Root Of Good is nowhere near the "hundreds of thousands of pageviews it takes to make affiliate income." 26,378 pageviews is great, don't get me wrong. What I'm saying is that pretty much EVERYBODY who has given me an excuse saying they don't want to bother with affiliate income due to their low traffic has more traffic than 26,378 page views a month!
So How Did A Small Blog End Up Making So Much?
1) First he wrote a couple good articles about his retirement journey, how he manages money, and his ability to pay little taxes on $150,000 in combined income.
2) Second he found the correct affiliate product that gels well with his content which he actually uses.
3) Finally, he stays consistent with his publishing schedule to build on his momentum.
Pretty straightforward right? Justin now has to be careful not to push his affiliate products too hard or else his readership will get annoyed. Nobody likes feeling constantly sold to and Justin through trial and error and experience will figure out an optimal balance for his site. We can discuss affiliate income writing strategies in another post, but I'm a big fan of demonstrating how the knives are used instead of selling the knives.
CHANGE YOUR MENTALITY
I hope Justin's case illustrates that you don't need a lot of traffic to make meaningful affiliate online income. What you need is congruency with your content and your products. All those product reviews you see online are much less profitable because you can tell the blogger has never used the product before. The reviews are often outsourced with a generic template on the hope of snagging some naive search reader to make a conversion. Once you incorporate a product into your story, even if you don't have over 100,000 pageviews a month, you can still make some affiliate income.
Affiliate income is beautiful because of operational leverage. Once it's set, the amount of income you can make from one post is unlimited while not having to do any more work!
If you'd like to make affiliate income through Personal Capital, please shoot me an e-mail or sign up here with my link. You'll join their HasOffers affiliate platform system and can get started right away. If you face any difficulties, I can help make the case for you since I'm a consultant in the marketing department and helped develop their affiliate program.
Regards,
Sam
Updated for 2018 and beyond.