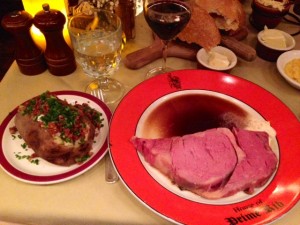 During the fall of 2013 I decided to add a new Services page on Financial Samurai. The new page is entitled, "Resume Review & Optimization Services" where I help college graduates or working professionals present themselves better to improve their chances of getting hired. With my background as a hiring manager and my intense interest in everything employment related, I thought it was a good move.
A month had passed and I received no inquiries for my Resume & Interview Services to my surprise. Perhaps I priced too high at $250 per review? Or perhaps my sales page wasn't clear and convincing enough. I was curious what was going on.
I told no one on FS about my new service after publishing the page nor have I publicized my other two services either (Personal Finance Consulting and Online Consulting) because I'm already maxed out at what I can handle regarding these two offerings alone. So I was thinking that the Resume Review Service would naturally catch some overflow, with less work on my part in the process.
I'm still debating on whether to publish a post about my new service for fear of not being able to meet demand. Then one day in the middle of lunch I realized I had been sitting on top of a goldmine solution all this time without having a clue. Let me explain.
THE LATENT GOLDMINE
One of the most popular articles on Financial Samurai is entitled, "Examples Of Good Resumes That Get Jobs." If you Google "examples of good resumes" you'll see the article in the top five with about 45,000 pageviews a month. I wrote the article three years ago after running into an old boss of mine who was looking to hire me for a new role. The article has three examples of resumes which I critique with a score along with resume tips I think everyone should follow. I'm amazed it still gets so much traffic for its age, but I'll take it. The article has been consistently updated over the years for relevance.
The reason why I didn't immediately think about linking to my Resume & Interview Services page in the article is because I don't regularly check my Google analytics beyond the overall figures and therefore wasn't as aware as I should be about my most popular articles. It wasn't until someone commented on the "Examples Of Good Resumes That Get Jobs" article did I have the, "Ah, hah!" moment.
As soon as I linked my Resume & Interview Services page in my resumes article, I started getting inquiries within the first week. After the second week I was able to lock down six clients for $1,500. I view the $1,500 as extra money I would have been able to make during the first month of launch if I thought more commercially about my site. Multiply $1,500 by 12 equals $18,000 a year more in realistic revenue.
I'm not entirely sure yet on the pricing, as my article does a good job in helping people improve their resume for free already. But my theory is that $150-$300 is not a lot of money to get 1X1 help from someone who has reviewed over 5,000 resumes and interviewed over 500 candidates from top schools to get a highly competitive job. To go to university for 4-5 years, pay tens or hundreds of thousands of dollars in tuition, and then not get a job because of poor presentation is a crying shame.
From the Resume & Interview Services page it's easy to then cross-sell my Personal Finance & Career Consulting Services which is at a much higher price point, but a lot more work. I really enjoy helping people 1X1 who need help. I just don't have the capacity to take on much more than 3-5 clients a month as the business is not scaleable.
BE THE SOMMELIER AND PAIR THE WINE
Think about your articles like yummy morsels of food at a fine restaurant. Now think about wine pairing where you match a particular wine (product) with a particular food (article) to create something even more scrumptious.
Everyone should continue searching for products they use and enjoy to generate affiliate income if revenue is something you want. But if you can't find great products to naturally weave into your writing, simply create your own products and services to fill the void. Everybody is good at something. Everybody just has to spend the energy to do it. You'll have to play around with pricing, hours of dedication, and your exact product offering. But that's the whole fun of things.
Don't be too lax on analyzing your Google Analytics like me. The reason why your Top 10 most read articles are in your Top 10 is because they are probably well written and full of value compared to competing articles. For the longest time I couldn't figure out what the appropriate affiliate product was for my resume article. Now I've got it thanks to a reader who gave me a reminder.
Are you sitting on a goldmine you aren't aware of? When was the last time you reviewed your most searched posts and tried to figure out an appropriate affiliate product or service where applicable? Do you like to pair your food with wine or beer?
Regards,
Sam