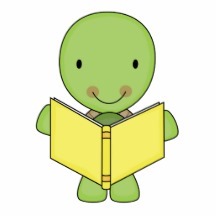 Aloha Yakezie Ohana! I'm Chuck, the author of Tortoise Banker.  By day I'm a branch manager of a community bank where I have the pleasure of helping all kinds of wonderful people find the peace of mind simple financial advice can bring.  Like many of you, I was initially drawn to personal finance blogging because of a few "ah HAH!" moments, and couldn't help but share these gems with the anonymous googlers of the internet.
One of the circumstances that led me into this interest in personal finance was a sudden advanced stage cancer diagnosis.
My family sent me off to college with (what we thought) were all the tools to succeed, except for some decent health insurance. The 80% up to $10,000 policy I had dried up quick and I was forced to mull all kinds of nightmarish scenarios in my head, but luckily I got picked up by a "parachute" program for kids under the age of 21 without insurance.  I was 20 years old, and 11 months when I got diagnosed.  Praise the lord.
Needless to say, an obsession with making the right financial decisions grew out of this experience, and HERE I AM! (5 years all clear by the way, without an ounce of debt).  27 years old, married to the most wonderful woman in the world, and introducing myself to some of the most revered personalities on the dubya dubya dubya.
What is Tortoise Banker
My site was founded on the tagline, "the winning strategy is simple, but not easy."  Below is a blueprint of my strategy, which you can delve deeper into over at Tortoise Banker's Start Here section if you feel like you need some fresh ideas on how to become financially independent:
1. Liquidate All Debt
2. Keep Overhead Low
3. Pay Cash
4. Keep Lots of Cash on Hand
5. Pay Yourself First. . . Automatically
6. Max Out Tax Advantaged Space
7. Keep It Simple
8. Set Goals and Track Progress
9. Forget About the Joneses
10. Be a Compulsive Saver
11. Work to Maximize Your Income
12. Protect Your ASSets and Income
13. Don't Lend Money or Cosign on a Loan
14. Enjoy Life
15. Stay Healthy
16. Start Now
In Closing
Thank you all for contributing to this wonderful community.  Never stop putting out great content for your readers.  With raises and discretionary incomes remaining stagnant, sound money management advice has never been more sought out, and YOU should be the one to provide it!  Mahalo, Yakezie Ohana!
Chuck