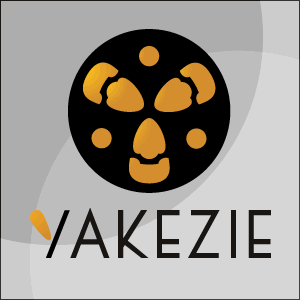 Hey Yakezie Network!! Words can't express how ecstatic I am to officially become a member of this highly exclusive network. My blogging adventure began in the fall of 2012 and after stumbling around the blogosphere for a couple weeks the one thing that became abundantly clear…. every successful blog I came across had the Yakezie member badge.
I'm being serious, EVERY blog I came across had the badge or at the very least the "Yakezie Challenge" badge. I knew right then and there that I needed to get my foot in the door with this network. A year and a half later I'm glad to be considered a member!
During the crash of 2008/2009 I saw a tremendous amount of my friends and family get blind sided by the financial collapse. Some had to put off retirement, others loss significant amounts of money in speculative investments, and an unfortunate few even loss their houses. That time period was one of the most eye opening experiences I've ever had outside of my deployments to Iraq.
The craziest thing about the whole situation was that it effected every single person I knew, not one person came out unscathed. I saw people who did everything they were suppose to do, go to work, save money, buy a house, invest in their 401k, etc get absolutely crushed. This led me to question everything I knew about finances.
During my research I found that a lot of the old conventional wisdom no longer applies and in order for people to protect themselves from catastrophic financial ruin they were going to have to learn a new set of rules in regards to money.
Don't Be Afraid To Reach Out
I remember when I first began blogging the tasks were constantly overwhelming. Between writing content, organizing your website, managing social media accounts and commenting on other sites I quickly realized this was a full fledged micro business. After barely treading water for a couple of weeks I finally gathered the courage to reach out to some of the more successful bloggers to see how they managed their time and some of the similar tasks that I had. To my amazement every single one of them wrote back with a ton of great information.
For some crazy reason I thought they might consider me competition but these men and women were incredibly willing to help me succeed in my venture and words cannot express how much that meant to me. Never be afraid to reach out because when you do there is a good chance you will not only get the answer you are looking for but you'll also develop some great relationships and friendships.
There Are Countless Opportunities Out There
When I began my website I had a strict idea in mind of how it would all play out. Over a year later my site is completely different from what I expected. I took the advice of fellow bloggers and pivoted when the traffic and responses told me to do so. I've actually discovered a small niche business and have been doing quite well with it over the last year. More and more I am finding new opportunities to not only make money online but to develop great relationships with some very talented and motivated individuals.
I always recommend to have a plan but I would also recommend that you pull the trigger sooner rather than later. Your plans are never going to be perfect and they will never play out the way you expected them to, the main thing is to put yourself out there and see what the response is then go from there.
Thank you Yakezie members and challengers for the constant support and encouragement during my journey! I look forward to continuing our relationships and growing over the coming years!