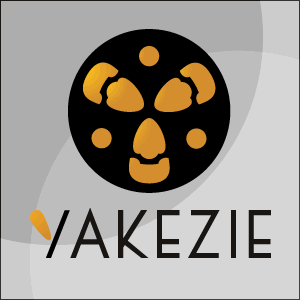 The other day I was having a conversation with a tennis buddy of mine whose wife has a fitness blog. Her site receives about 30,000 pageviews a months. Not too shabby at all.
I mentioned I do some blogging too, and he asked me the address for my blog and I told him Financial Samurai. Given we were at our tennis club working on our laptops before playing a match that afternoon, he immediately looked my site up.
Here's the first thing he said, "Nice site. I really need to work on personal finance. Oh…….. you've really got to work your PageRank up to a 5. That's when good things happen and Google will really like you then."
I was pretty surprised he mentioned PageRank given I haven't read any articles from the SEO circus on PageRank in at least a year and a half. Maybe I'm not looking hard enough? I know we have the occasional PageRank discussion in the Yakezie forums from newer bloggers, but we definitely haven't published any PageRank-related posts on Yakezie.com.
There once was a time when PageRank and MozRank were all the rage. Here's a June 29, 2011 post I wrote here called, "Google Updates PageRank And The Yakezie Rises" as reference. Ahhh, the good old days! But now, unless I'm totally out of it, I don't hear much about PageRank at all.
PAGERANK'S IMPORTANCE
Financial Samurai started in July 2009 and received its first PageRank of 2 or 3 six months later. A year and a half later, Financial Samurai's PageRank jumped to 4. 10 months or so after that, FS's PageRank jumped to 5. Then some time in what must have been mid-to-late 2013, Financial Samurai's PageRank dropped to 4 where it is now. Yakezie.com currently has a PageRank of 5 with a fraction of FS's traffic as reference.
Over the past five years we've experienced numerous Penguin and Panda updates. SEO consultants have had to scramble like crazy to undo the work they did to help their clients build links. Some people think Carnivals are bad. Other blogs have gone to PR 0 and never recovered. There's been so much going on with Google's search algorithm updates that it's very hard to tell what's really happening. All we know is that Google has a couple hundred variables that go into its search algorithm. To try and game the system is futile.
But pontificating on why such and such changed or happened although futile, is exactly what the SEO industry and bloggers like to do. Check out this post I wrote in September, 2012 asking whether SEO is a waste of time. In my opinion it is, beyond the basics. The time spent trying to do SEO could be better spent producing more good content.
A RISE IN TRAFFIC
I have no idea what determine's a sites PageRank, nor do I do anything to try and improve my PageRank. All I do is publish content I think is interesting enough for other people to read and share.
One of the common things people have said is to not have as many outbound links from my site's homepage. Well, if you visit FS you'll see a gagillion outbound links given there are 20+ posts on the homepage with their own links. And then there's a huge list of Top Commented Posts, all my categories, and my blog roll that needs updating. I'm clearly violating SEO recommended practices.
But I don't really care because I want to sticky old posts which I think deserve attention, and I'm proud to showcase as many posts on my homepage as possible for new readers. There's a greater chance that new readers will read other posts if I highlight them on my homepage. It's only common sense. Readership is my #1 priority. Everything else is secondary.
Since going from a PR of 5 to a PR of 4, my PageViews have more than doubled from 7-10k a day. If there is a correlation with traffic and PageRank, then the correlation might be inverse! Let's all shoot for a PR of 0 or 1! Just kidding obviously. But this brings me back to the post's title: does PageRank still matter nowadays?
WHEN PAGERANK MATTERS
PageRank obviously matters when you're chatting with your friend and s/he says "Ohhhhh….. you should try and get your PR up to 5." In other words, it's a vanity metric. It's also a metric link buyers still use to survey which blogs they want to sell links to. But given the rise of Domain Authority, Page Authority, MozRank and other metrics, even using PR to determine blogs to link sell isn't that great anymore. In fact, having a sub 3 PageRank is probably a good thing as you will be less tempted to blow yourself up and sell too many links on your site! You can concentrate on producing your own products or partnering with other affiliates instead.
But if you don't sell links or link selling isn't your primary way of making money, I don't think PR matters at all so long as it is above 0. Sure, it's nice to have as high a PR as possible. But what is most important is building your community and your traffic.
START A PROFITABLE BLOG TODAY
It's been six years since I started Financial Samurai and I'm actually earning a good multiple six figure income stream online now. The top 1% of all posts on Financial Samurai generates 31% of all traffic, which makes much of my online earnings highly passive.
I never thought I'd be able to quit my job in 2012 just three years after starting Financial Samurai. But by starting one financial crisis day in 2009, Financial Samurai actually makes more than my entire passive income total that took 15 years to build. If you enjoy writing, creating, connecting with people online, and enjoying more freedom in your life, see how you can set up a WordPress blog in 15 minutes with Bluehost. Hosting costs less than $5 a month.
The actions you take today help create your future. You never know where the journey will take you in 2016 and beyond!
Regards,
Sam