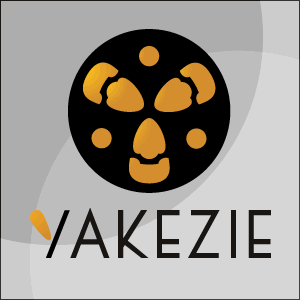 Whether you're seeing the doctor for some allergy relief or even the common cold or you need some lab tests done, you would be surprised at how medical bills can get so expensive. Fortunately, there are a number of ways that you can reduce your healthcare costs. If you're a coupon clipper or the type who doesn't mind the extra effort in finding a good price on the products you buy, then you will be glad to know that one of the best ways to cut down on your medical bills is to use coupons.
Now, there are many pharmaceutical companies that have made it one of their direct-to-consumer marketing tactics to offer free trial periods or coupons for their best-selling drugs. While there is some debate that surrounds the use of drugstore coupons, there are healthcare advocates who encourage consumers to take advantage of these money-savers for drugs that are marketed directly to consumers. Supporters also argue that drug coupons make medications affordable for patients with medical conditions that cannot be treated by generic or non-prescription drugs.
Free Trial Periods
Some pharmaceutical companies provide coupons that allow patients a free trial of prescription medication, from as short as three days for an introductory offer up to an entire month's worth of a prescription. To some patient advocates, this strategy of giving away free drugs for a trial period is controversial. Their argument stems from their concern for patients who, after the trial period, may want to keep taking the patented drug but will be unable to afford it. Drugs with active patents can be expensive and it's unlikely that cheaper alternatives will readily covered by insurance companies, particularly for newer medications.
On the other hand, free trial periods are evidently a huge help for patients who have no other way to access expensive medicine. Often, physicians do turn to drug samples and other financial assistance programs to help uninsured or underinsured patients, those whose coverage does not include the medications they need and those who simply cannot shoulder the out-of-pocket expense. While problems with insurance coverage might be the larger problem here, the availability of free samples and trial periods for expensive drugs is a welcome, albeit temporary solution.
Co-Pay Coupons
A drug co-pay voucher or coupon program is another option that is available to help patients afford prescription drugs. Co-pay vouchers and other types of coupons for prescription medication are often provided by pharmaceutical companies as a strategy to compete against generic competition and are typically given to patients by a doctor or a pharmacist. A drug co-pay coupon is often used for branded medications.
There are coupons that will give you discounts or rebates on your out-of-pocket costs. Taking advantage of these can take off as much as $50 from your co-pay every month. Some coupons will reduce your co-pay to a certain price or even totally eliminate it, so you don't have to pay anything for the drug. These coupons may offer one-time deals or renewable deals eligible for a few months, an entire year, or for the entire period you will need the medication. A reusable coupon is typically a plastic card that you need to show the pharmacist when you need a prescription refill. If your coupons make you eligible for rebates, then don't forget to keep the receipts.
Retail Pharmacy Coupons
Retail pharmacies also offer coupons, usually for transfers and new prescriptions. You will find these Drugstore coupons online from sites like ebates.com, especially coupons from big retailers and may stand to get cash back when you use them. You should also check the website of your local pharmacy for more information about prescription coupons and discounts. Additionally, check your mail for local newspapers and magazines which could have coupon inserts or special offers.
Generally, retail pharmacy coupons can be used for brand-name or generic medications. The discounts can be applied to current prescriptions, medications for future use, or other merchandise. It's possible to get a retailer's coupon with a value higher than the cost of the drug you are buying. When you transfer a prescription, you might also receive an in-store credit. Usually, you will be able to use a coupon from another retailer for your purchase.
Points to Remember When Using Drug Coupons
In order to receive coupons or be eligible for a free trial period for brand-name drugs, the pharmaceutical company will normally ask for your personal information, including your name, age, and your physical and email addresses. Once you've provided your information, you may get the coupons directly or you might have to wait to receive them through mail or email. Don't forget that you will still need to get a prescription from your doctor to get the medication from a pharmacy.
You may receive free newsletters or an info kit about the pharmaceutical company's other drugs. The use of vouchers is not allowed by government-subsidized plans such as Medicaid or Medicare, although members of Medicare Part D may still be eligible to use coupons if they have reached the maximum out-of-pocket cost of their plan.
START A PROFITABLE BLOG TODAY
It's been six years since I started Financial Samurai and I'm actually earning a good multiple six figure income stream online now. The top 1% of all posts on Financial Samurai generates 31% of all traffic, which makes much of my online earnings highly passive.
I never thought I'd be able to quit my job in 2012 just three years after starting Financial Samurai. But by starting one financial crisis day in 2009, Financial Samurai actually makes more than my entire passive income total that took 15 years to build. If you enjoy writing, creating, connecting with people online, and enjoying more freedom in your life, see how you can set up a WordPress blog in 15 minutes with Bluehost. Hosting costs less than $5 a month.
The actions you take today help create your future. You never know where the journey will take you in 2016 and beyond!
Regards,
Sam