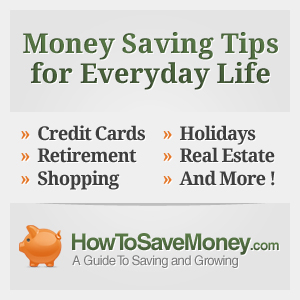 Honorable Applicants,
Thank you for your interest in the HowtoSaveMoney.com Yakezie Writing Contest! For our inaugural scholarship, we have partnered with serial entrepreneur and all around good guy, Alan Dunn.  Alan is a licensed mortgage broker and enjoys creating businesses.  He purchased his first domain name in 1998, struck gold in the mortgage industry, crashed like everybody else and quickly realized trees with money do not exist.  Coupons and savings are his new favorite things and he's committed to educating people about saving a buck until someone is nice enough to buy him a yacht.  Currently he is the Managing Editor of HowToSaveMoney.com which literally discusses all aspects of how to save money and build wealth for the future.  It's great to have you on board Alan!
For our initial scholarship, we are opening up the application to high schoolers and below who believe in education and wish to use the scholarship for educational purposes such as books, supplies, projects, tuition, field trips, equipment and other school related expenses.
Choose one of the following topics to write about in 700 to 1000 words.  There are no set rules and you are encouraged to write freely.  However, basic structure such as an introduction, middle, and end is encouraged.  It is also best to write out your essay in a Word document and paste the final draft into the submission box.  Don't forget to save!
Remember, a good essay is not good because of the topic, but because of the voice.  Show the reader through the senses rather than just tell the reader.  The deadline for submissions is 11:59PM PST on Monday, December 6 if there are at least 5 applicants, and will extend to Fri, Dec 10 at 11:59PM PST if there are less than 5 applicants. We will be choosing one main winner, a runner up, and a third place finisher based on the following framework.  Good luck!
Essay Questions (Choose one):
1) Who is your hero and why?  What are the attributes your hero possesses that makes you admire him or her so much?  Compare these attributes to your own and tell us your similarities and where you can improve.  What steps will you take to become more like your hero?
2) Discuss a time when you failed or did not live up to your full potential.  Assess the things that prevented you from achieving what you were aiming for and analyze what you would do differently if you had another chance.  Do you let failure motivate you or keep you down?
3) What kind of skills do you learn through sports that can help you succeed in life?  Tell us a time where a particular aspect you learned from sports helped you get through a difficult time.  How do you plan to pass on your knowledge?

Click here to submit your essay!
Regards,
The Yakezie Writing Contest Committee
Follow @Yakezie on Twitter for updates and feel free to start your own discussion on the Yakezie Forums.