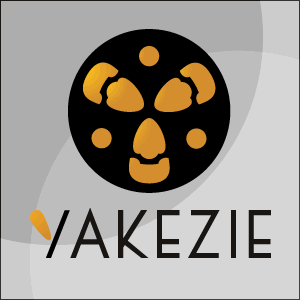 The following is a member post from Crystal at Budgeting in the Fun Stuff, where she covers spending, savings, and the fun stuff along the way.
In the Beginning
I am generally a little messy. I had the classic scary room that teenagers are known for. I've discovered the weird fuzzy stuff that grows in forgotten cups in corners of rooms. I've even reached moments in life where I thought burning the pile of paperwork on our counters would be way better than actually sorting through it.
Please don't misunderstand, our house actually looks okay, but keeping things out of the way is definitely not the same as tidy. I've always known that I feel better when my environment is nice and organized, but leaving stuff lying around in neat stacks is a tough habit to break.
Strangely enough, I ended up marrying a guy a lot like me. To make a long story short, we both struggle to keep our home neat. But we are making progress.
The Change
A few weeks ago, we decided to host our board gaming group's Halloween potluck party and took the opportunity to thoroughly clean the bottom floor. Our pantry was horrid but easily handled. Our kitchen needed a wipe down but otherwise was in good shape. The real problem was the fact that all of our board games and hobby paraphernalia were just left around in stacks against the wall in the dining room.
Hubby and I decided we needed a change.
After looking around online for the best last minute deal the day before the party, we found some bookshelves that would work at Wal-Mart for $40 each. Mr. BFS stopped by on his way home and found out that the exact ones we needed were actually on sale for $16 each! Needless to say, we took it as a sign.
He bought four of them and headed home. It ended up taking him about 2 hours to get all of them put together the next morning while I ran the last minute party errands. When I walked into the house, the change was amazing!
I don't mean, "wow, it looks great". I mean that I literally felt like some weight was taken off my shoulders! The games were all displayed on the shelves and the hobby items had their own places too. The four shelves fit perfectly along the main wall and look fantastic with the rest of our furniture. It changed the look of our entire bottom floor!
It Stuck
I thought my initial reaction would wear off after a few days, but it's been 3 weeks and I'm still ecstatic! My husband's been smiling more too. If I had known some shelves against a wall would make me feel this good, we would have bought them 3 years ago when we moved in! Take it from me, if you've been putting off organizing your main living space, do it!
I don't know if my husband and I will ever conquer our slightly messy ways, but I do know that we've put everything downstairs back in its correct location for almost a month now. We've even kept up the living room better than usual.
Have you ever had a similar experience with some simple organization? Is there a certain place in your life that may need a little work?