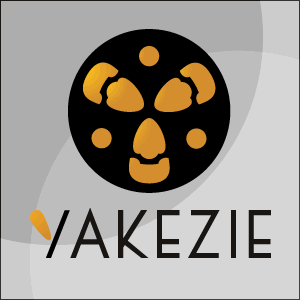 I ran into something interesting the other week. There's a tool in a Slate article that shares the average and median income of your neighbors in your zipcode. The information is based on what American Community Survey gathered. I admit, it's kind of neat to see how you're doing compared to the neighbors. As I looked at the numbers, I realized there was so much more that wasn't being mentioned.
Looking at the Big Picture
I hate just looking at income because there are certain factors you don't know or control. How many of my neighbors are DINKs? How many have kids? What kinds of careers do they have? Dual income families may be making quite a bit more than single income families. There's another big factor that's missing from the chart. Expenses are mentioned in it, so you may be missing a huge piece of the puzzle. Your neighbor might be making $75,000/year, but his/her expenses add up to $80,000/ year.
You can, however, you the general information as a tool to motivate yourself and your family to improve your finances. Have you looked into asking for a raise at your current job? Are you looking at starting a side hustle?
Using Information as Motivation
It's one thing to sit and moan about how bad you're doing, it's another to get up and actually do something.
Set One Financial Goal
Setting up too many goals will actually decrease your chances of reaching them. Instead focus on one attainable goal at a time. That doesn't mean you can't have multiple goals – we have several for saving. It means that you should focus on one goal, get it set up and then move on to the next. For example, we went ahead and started with an emergency fund, we then moved to start a vacations. As we got the automated savings transfers in place, we could then give our attention to other goals.
Make it a SMART Goal
Now that you have a goal created, let's refine it and make it a SMART goal.
Specific: Choose a specific goal. Don't say 'save more', but instead choose 'put aside 5% of my paycheck into a savings account.'
Measurable: How do you know when you reached your goal? If you are saving an emergency fund up, consider setting aside 3-6 months of living expenses.
Attainable: Work on 1 or 2 goals at a time so you don't feel overwhelmed.
Realistic: Make sure your goal is something you can do and truly believe in.
Time Based: By setting a deadline, you can work backwards and break down the steps into mini goals.
From personal experience I learned that having specific goals helps me get more done.
Track It Regularly
How do you plan on tracking it? There are so many different ways to do it- from low tech and cheap pen and paper to a fully featured program designed to handle everything you'd ever need. You need to find something that you're comfortable with and something you can use consistently.
What are some tools you can use? Here's a list of some budgeting tools that can function as financial goal trackers as well.
Mint: I use this often to keep track of my spending habits for our monthly reviews. It's free, it's very easy to use, and the charts make it easy for you to see your personal progress. The goal feature allows you to get monthly updates from the site.
Quicken: The most popular money management software has a lot of capabilities with budgets, investing, real estate, and more. Examine the features of the different editions before you buy to make sure you grab the best fit for you. For me, I use the Home and Business Edition.
Pocket Smith: Introduced to this by Baker of Man vs Debt, this is a really useful budgeting calendar and forecasting web tool. If you're more of a visual/date oriented person this might be perfect for you.
You Need a Budget: While this is not free ($59.95 after trial), some personal finance bloggers find YNAB more than worth it.
BudgetPulse: A strength of BudgetPulse is the visualization of expenses and income.
Don't get too hung up on the method you should use, just implement what works best for you and your finances.
What may surprise you is what makes the biggest difference. You may thought cutting back on your morning Starbucks run would give you a lot of cash for your debt snowball, but you then notice that getting your cell phone plan reduced gave you 80% of your snowball's total. Look for the biggest bang for your buck.
Share Your Progress
Accountability has a huge role in helping you reach your goals. For me, blogging has been extremely helpful way for me to keep to our program. At the end of every month, I sit down and look at the hard, cold numbers to see how we did. Knowing that we're sharing both our triumphs and failures, kind of lights a fire for me to work hard at making it work. While I'm not going to sabotage our long term future just to get the numbers 'right' for the net worth reviews, keeping the blog in mind when making financial decisions has been a big help.
It allows me to step back and ask myself – "Do I really need to do this?" instead of just impulsively doing it and regretting or doubting it later.
Thoughts on Determining Your  Financial Condition
I'm pretty sure I'm not the only one keeping  track of their goals. How about you? Have do you set up and organize your goals? How has it been working out for you? If you're a personal finance blogger, has your blog been a big help for you?
RESOURCES FOR A BETTER LIFE
Manage Your Finances In One Place: One of the best way to become financially independent and protect yourself is to get a handle on your finances by signing up with Personal Capital. They are a free online platform which aggregates all your financial accounts in one place so you can see where you can optimize your money. Before Personal Capital, I had to log into eight different systems to track 25+ difference accounts (brokerage, multiple banks, 401K, etc) to manage my finances on an Excel spreadsheet. Now, I can just log into Personal Capital to see how all my accounts are doing, including my net worth. I can also see how much I'm spending and saving every month through their cash flow tool.
Looking to go on a nice West Coast vacation? I've got a fantastic five diamond rated two bedroom, two bathroom condominium at The Resort At Squaw Creek in Lake Tahoe. There's ski-in/ski-out, three outdoor hot tubs, three heated pools, a spa, a gym, several gourmet restaurants, fantastic children and family activities, a golf course on site, amazing hiking, kayaking, rafting, fishing, biking, and more! Lake Tahoe is one of the best places to vacation on Earth.
You can rent out my place as a studio (two queens), one bedroom (one king, a pullout queen, fireplace, two TVs, kitchenette, dining table, two rooms), or entire two bedroom unit (studio and one bedroom combined). Click the links for availability and click this post on my Lake Tahoe vacation condo to see pictures and information about my place. My prices are ~20% lower than anywhere you'll find online!
Updated for 2015