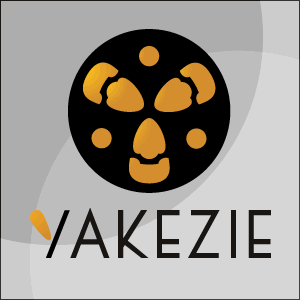 Hello, my name is Mrs. Accountability.  I first learned of the Yakezie Alexa Challenge when Nicole from Rainy Day Saver talked about the group on her blog.  I knew about "Alexa" and had been tracking my rank but I wasn't exactly sure what it meant. Even so, I decided to join that day with an Alexa ranking of 511,855.  One of the primary goals of the group was to promote one another selflessly, and I'd been trying to do that on my own.
You know – I'd write a blog post and link to another blogger and my effort went unnoticed.  But when I joined the Yakezie and started to link to some of the members, they actually noticed and came by to thank me.  It was a great feeling.  I've been blogging for over two years but hadn't been able to connect with too many other personal finance bloggers so it was amazing to be able to converse with so many great bloggers all in the same place!  It was also exciting to see my Alexa rank drop close to 118,000 by July 4th. Thanks, Yakezie and a special thanks to Sam for starting this group in the first place!
How I Started Blogging
I'd been reading a few personal finance blogs, and wanted to start my own blog, but I didn't have hundreds of thousands of dollars in debt, and while our debt wasn't huge, we weren't having the greatest success in paying it down either.  But then I started reading a blog by Mr. DebtBeater.  Poor Mr. DebtBeater, he was actually going in the hole every month and still he bravely posted every little detail. Well, that inspired me to start my own blog Out of Debt Again and I've been going strong for three years in September.
Our Debt and Financial Goals

I started Out of Debt Again just weeks before my husband (Mr. A) and I got married for the second time – to each other.  At that time our debt was $14,000.  We had a few bumps and crashes along the way and in the process our debt actually increased to over $24,000!   How embarrassing!   Thankfully things have settled down and I'm happy to report we're back down to $16,000.   We continue to pay as much as we can toward the debt each month which depends heavily on how much money Mr. A generates – some months we manage to pay down $1000 a month, I love those months!  After the credit card debt is gone we plan to focus on paying off our mortgage, and establish a long term emergency fund of one year.
My Life Away From the Internet

I work four days a week at my "regular" job, and on the other three days I do the accounting for Mr. A's businesses, housework, chores, blogging – oh yeah, this was supposed to be my life away from the Internet.  Mr. A and I have two adult sons, both still live at home. Our oldest has Down Syndrome and our youngest recently got his dream job as a computer technician.  We live in Arizona on a small hobby ranch where we have dairy goats, chickens, four watchdogs and four cats.  In my spare (hah!)  time I love to read, cook, garden and knit.
Please stop by and visit me and be sure to watch for my blogoversary event in September.  Thanks for reading and have a wonderful day!
This post is part of the Yakezie Member Post Series.  See all member posts here.