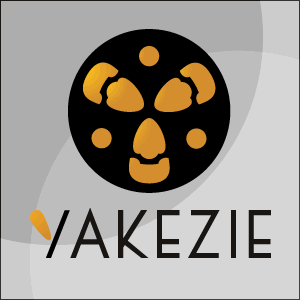 First, I'd like to thank Financial Samurai for his vision and hard work organizing the Yakezie into the largest personal finance network in the world.   We've got a lot of cool bloggers here from all walks of life and I look forward to getting to know each of you.
Now let me tell you a bit about myself and what the Yakezie means to me.
Well, my name is Mike and I live in New Jersey with my beautiful wife and our 3 amazing children.  I love them to death and want to spend as much time with them as possible, and that's why I first set out on my quest to learn everything I could about saving money, getting our family out of debt, and making money online so I could spend more time at home.
The First Step On A Long Road
I started my first web site back in 2004, which feels like ancient history to me now.  It was a simple, static site with about a dozen pages discussing the basics of wine.  I still own that site and it still earns me money even though I haven't added any new content in years.
Over the next few years I launched a whole slew of sites in an attempt to make some instant cash and earn enough to work from home full time.  Some sites were created to generate revenue through AdSense.  Others promoted various affiliate programs.  One I used to promote an ebook I wrote.  On another I sold PLR article packs and ghost writing services.
Most of those ventures were complete flops but a few of them stuck and have earned me a nice side income over the years.   Not enough to give up the day job, but it's a start.
But none of those sites were particularly fulfilling.  I mean how many different ways can you spin articles about reverse lookup services or adult Halloween costumes?
The True Path
I decided to create a brand new site that I would dedicate myself to growing and expanding into an authority site that would actually be considered helpful and valuable to its readers.  Personal finance was an obvious choice.  I enjoy reading about business and finance and there is certainly no shortage of topics to write about.  Plus it's a big enough market that I could potentially make a living off it!
Of course as many of you have no doubt realized, blogging for money is easier said than done.  It takes a lot of patience to keep posting when you're getting almost no traffic and you feel like you're talking to yourself.  After just a couple of months I was close to quitting.  I would have been just another blogger that came and went without anyone noticing.
But then I stumbled onto a post about a new group of PF bloggers…the Yakezie!
Though I was a little late jumping on the bandwagon, I was welcomed into the group with open arms.  I've met some really cool people who have taught me a lot about being a successful blogger.  I've been able to build relationships with a few of you so far and I hope to get to know more of you with time, so don't be shy about reaching out to me for help or just to say hi!  :)
If you want to get an idea of the type of content I post, here are a couple of suggestions…
7 Things I Learned Watching Honeymooners Re-runs
How to Use Skype to Save Hundreds on Your Phone Bill
We're a part of something great here folks.  We have people from all walks of life working together to build something that can help a lot of people.   I can't wait to watch how the Yakezie develops and grows!
This post is part of the Yakezie Member Post Series.  See all member posts here.