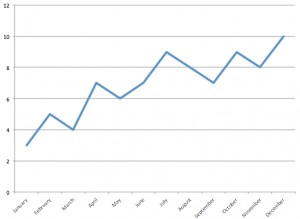 As many of you know already, I have recently launched my first eBook: Dividend Investing – How to Build a Never Ending Cash Distributor. This is a free resource for the one who would like to know how to start investing and earning passive income. I wanted to talk a little bit more about the book and the impact it had on my business 7 days after the official launch.
About Dividend Investing
Instead of blindly opening a brokerage account and chasing the next Apple stock, I suggest getting realistic.  You can start by reading this book. In this eBook you will learn just how easy it is to build your own dividend portfolio without taking on too much risk. The goal here is not to make you rich quickly.  It is to make you understand how to make money with dividend investing.
I favor dividend investing for 3 reasons
#1 Dividend Investing is Easy to Understand – A prestigious financial background is not required if you follow simple and time-tested investing principles.
#2 Dividend Investing is Perfect for Lazy People – Not much time is required once you learn the basic principles and how to select your stocks.
#3 Dividend Investing, if Done Right, Equals Receiving Money Each Month! – Dividend payouts are periodic.
Why Start Now?
Simply put, if you don't do it now, you will never do it. From my job I know that procrastination is the biggest reason why people are not taking care of their finances. Unfortunately, making a budget and paying down your debts often take priority over investing. I am a firm believer that investing should come first. If you don't start investing now, in the long run you will lose some serious money.
In fact, investing returns work based on a principle named "compounding interest." We will cover this topic later on in this book. But to make sure you understand, I'll just use the snowball analogy.
When you start rolling snow, you'll eventually form a snowball. If you continue to roll the ball into more snow, the ball will slowly grow. The bigger the ball is, the more snow will stick to it, and the faster your ball will grow. So, the sooner you start your ball rolling, the bigger your snowball will be at retirement. Just imagine how big your snowball would be if you start rolling it at the age of 25 and stop at 65? You would create a freakin' snow mountain out of your originally small snowball.
Compounding interest works the same way; the sooner you start investing, the bigger your investment egg-nest will become over time. A 5 year difference in the starting date of your investment plan creates a phenomenal difference at the age of retirement.
On top of that, now (note: this book has been written early in 2011) is the perfect time to invest in dividend paying stocks–as most of them are undervalued. When you buy undervalued stocks, 2 great things happen in your portfolio:
#1 Your dividend yield is bigger;
#2 Your chances of seeing capital gains increase;
Bottom line: you will make more money with your investments!
However, in order to buy undervalued stocks, you must do so while there is "blood on the street."
Consider investing with some of the best robo advisors today. They are a low cost and easy way to ride the bull market.
About the Book
Dividend Investing has been created to share my investing knowledge to as many people as possible. I made it easy to read.  I'm not a financial guru and this book should not be considered as an investing bible (but I still accept offerings and donations ;-)). I have written what I consider to be a solid guide to dividend investing that is comprehensible by mortals. I am offering this book for free and without any obligations from you. I am doing it for free because I believe it's the best way to share my knowledge with as many people as possible.
The book is divided in 4 chapters:
Chapter #1: Don't Lose Money Investing – Learn Instead To Make Some Money
What is a Dividend?
Why do Companies Pay Dividends?
How does a dividend work?
Why Should You Look Into Dividend Investing?
Risk Profile
Asset Allocation
Chapter #2: Looking At The Engine – Build Your Core Portfolio With Dividend Stocks
Dividend Ratios
How to Find Good Dividend Stocks
How to use a Stock Screener
How To Build Your Own Dividend Stock Analysis Template
Quick Lesson About Compounding Interest and Dividend Reinvestment
DRIPs – Automatically Reinvest Your Dividend
Chapter #3: Baby Steps Guide To Start Dividend Investing
6 Questions & Answers Before You Buy Your First Stock
Baby Steps to Dividend Investing (call to actions)
Chapter #4: Tools Of The Trades – The Complete List of Dividend Resources
Dividend & General Investing sites
Investing Tools
Top 10 Dividend Investing Blogs
Impact on My Online Business
As you know already, I have decided to offer my eBook for free. So why did I put that much effort (and money) into providing something for free? I did it for several reasons:
#1 Build Credibility
This is my first but certainly not my last eBook. I wanted to be able to provide an "example" of my work in the future. Since I intend to sell my next eBooks, I thought it was a good idea to provide a high quality product for free in order to build credibility.
#2 Create a Buzz
After only 7 days, I have over 3,400 downloads. The fact that the eBook is free gives me more exposure and people are more likely to download it and forward it to their friends. I was mentioned by 2 Canadian media already (which brought me a decent amount of traffic to my blog).
Beside the number of download, I also saw my number of subscribers jumping by more than 60 during this period. This will give me an additional chance to connect with these people and hopefully keep them as regular readers of The Dividend Guy Blog.
#3 Free promotion
In this eBook, I am referring to several of my blogs and newsletter. As I just mentioned, I have seen a decent increase in my number of subscribers. I have actually seen an increase in traffic for all my investing sites. This was an easy way to promote all my investing sites without being spammy ;-).
#4 Learn
This was obviously a great learning experience. We learn a lot in term of creating the product, getting our design done, the time required to write, format and launch the eBook, etc. Since I wanted to learn and I was expecting to make mistakes, I didn't want to charge people for my learning experience.
#5 Make Money Through Affiliate Programs
I mention in the very first pages of the book that there are several affiliate links in the eBook. Those are genuine resources for investors but I had to mention that I was going to make a few bucks each time someone clicks on one of those links.
So far, I am making more than $350. This is not enough to compensate for my time and money I've put into it but I am convinced that I will recuperate everything over the long run.
Final Thoughts on my Dividend Investing eBook
After all, I think this was a great success. I expected to have about 500 downloads by the end of the year and I am now aiming for 5,000. Since I want to create and market several other eBooks in the upcoming years, this experience will be very useful!
Looking to learn how to start your own profitable website? Check out my step-by-step guide on how to start a blog. It's one of the best things I did in 2009 to help earn extra money and break free from Corporate America!
Updated for 2017 and beyond. 
It's 2017 and the bull market continues. Make a decision to be wealthy by taking control of your finances!