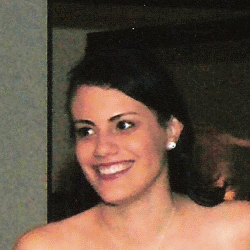 I'm Elle and I've been blogging over at Couple Money for the past year. I'm a happy member of the Yakezie and I'm excited to share a bit about myself and my site.
Why I Started Couple Money
I've blogged about Personal Finance since 2007 with another personal finance blog that was focused with college students and new graduates.  It was a wonderful catalyst for getting started with some freelance work.
After a while, though, it became harder and harder to write for it as I had grown. I kind of painted myself into a corner.  Along with some family obligations, I no longer had the passion I had when I first started it.
I started Couple Money as an outlet for what interested me now in personal finance – building financial freedom as a couple. I specifically had topics covered broad enough so I could explore freelance work, monthly household cash flow, and any other financial issue or question that I may have.
My Financial Goals
I've tried to be as transparent as possible on my blog, so I've shared two big ones that we have on a few of my posts. They are:
Have no debt except for our mortgage. Currently the only debt we have left right now is my student loans, which have a low interest rate. We buy our cars with cash and we pay off the credit card every month.
Have a steady mobile income of $50,000/year or more. We definitely wouldn't mind more, but this figure would allow us to pay our bills, give some money to charity, and have some leftover for personal fun. Having location independent jobs is our goal.
We're hoping to accomplish both within 4 years. I think if we continue with our smaller goals we'll reach them.
Joining the Yakezie
I remember reading a post from another blogger about the Alexa Challenge and I went over to see what exactly it was on Financial Samurai. I had been a reader of Financial Samurai and I was intrigued about trying the challenge.
Working on the Yakezie Challenge has been energizing and a learning experience. We push each other and work with one another with projects. When I launched my Netbook Giveaway a few months ago, they helped promote it on Twitter, on their blogs, and on Facebook.
There are some wonderful bloggers in the group who have selflessly promoted others and it motivates me to do the same. The friendly, but competitive nature of the challenge fired me up.
I think Yakezie fits into my blog's DNA very well and I want to help introduce my readers to some of the fantastic bloggers in the group.
The Plan for Couple Money
I deliberately had a plan since day one for the site. My hope is that a year from now, Couple Money will be a resource for couples looking to work on their finances together. As I learn more about being self-employed, I want to incorporate more of that into the site.
I would love for other couples to share their victories and challenges on the site. I try to keep an open policy with guest posts to encourage others.
I believe successful blogging is about being accessible and honest. I try to make my more personal financial posts honest (while keeping some privacy). I include a monthly net worth update as a way to keep myself accountable and to encourage others to keep an eye out on their long term financial goals.
I'm also trying to support certain causes close to my heart. My hope is that Couple Money can raise awareness and funds for worthy charities like DonorsChoose and Charity:Water.
Mentors and Supporters
I have been fortunate to have many people in the personal finance community take time out with me. some of the more popular bloggers took notice of the site and have help me get the word out on Couple Money.
Jason from Frugal Dad
Sam from Financial Samurai
Matt from Debt Free Adventure
Pete from Bible Money Matters
Craig from Free From Broke
I wish I could mention them all, but space won't permit me. I'm also grateful for the support of my fellow Yakezie members who have tweeted me posts. I'll keep doing my best to return the favor.
Checking Out Couple Money
I hope you got a better idea of who I am and what Couple Money is about. If you want to get an idea of the topics discussed over at Couple Money, check out my post on Financial Game Plan for Couples.
My hope is that you'll look around Couple Money and join the discussion as we tackle handling finances as a couple.
This post is part of the Yakezie Member Post Series.  See all member posts here.