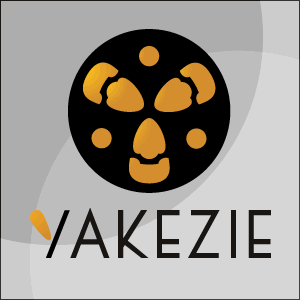 Dear Applicants,
Thanks to all who followed instructions and applied for our second Yakezie Writing Contest.  We received well over 1,000 submissions and it will take at least a couple weeks to get through them all to select the finalists to be published and voted on.  Given the number of submissions exceeded our expectations by 10-fold, we plan on increasing the number of finalists to be published from 30 essays to 60 essays.  We will publish two essays a day for 30 days and allow readers to vote on each up to one week after the last two essays are published.
The Yakezie Network has pledged $600 for first place, $300 for second place, and $100 for third place.  In order to stay up to date with the contest schedule, we ask that you subscribe to our RSS feed and Follow us on Twitter if you have an account. There is so much interest that it is impossible for us to respond to every e-mail.  Following Yakezie.com through an RSS feed and Twitter is the best way to keep in touch.  By following us, you will always be updated with what's going on and also receive a rich source of personal finance and lifestyle content from the Yakezie community.
Frequently Asked Questions & Answers You Should Know

* Will my essay get published? Your essay will get published if it is one of the Top 60 selected by The Yakezie Writing Contest Committee.  All finalists have followed directions, provided a bio, is a college student or below who is in need of financial assistance for tuition and other educational needs, and have addressed one of the four writing contest questions.
* How do I submit my picture? If you are one of the Top 60 selected, we will e-mail you to submit a picture of yourself that will accompany your essay.  It is up to you whether you would like to submit your picture.  The idea is to connect with the audience as best as possible.
* Can I submit my essay now that the deadline has passed? Sorry, no.  The submission window was open for more than one week.  We will have other contests so please stay tuned.
* How come I couldn't copy and past my essay into the submissions? This is your browser security issue. Certain browsers do not allow copy and paste unless you use you keyboard, e.g. ctrl (command on a mac) + V,C,X.  There's nothing we can do unfortunately.
* How do people vote? Only registered users can vote for your essay.  Hence, if you have friends and family who plan on supporting your entry, they must first register.  Registration is the only way we can keep track of the legitimacy of votes and make sure there is no foul play.  Each essay can receive a score of between 1 star to 5 stars.  The three essays with the most votes wins.
* What can I do to increase my chances of winning? Writing a thought provoking, original essay that's 700-1000 words long is the first step.  The winning contestants from the first contest not only wrote great essays, but they also marketed themselves effectively.  Many told their friends and family, while others got to know other Yakezie Members who helped highlight their favorites on their respective sites.  You can even try and get on Oprah and share your story, in which case you will undoubtedly win.  There is no dearth of things one can do to market themselves.  You just have to come up with your own creative way.  Do know that one person can only vote for your essay once.  Also, it is only one account per person.  Anybody suspected of foul play will be disqualified.
* What if I am not chosen as a finalist, can I reapply? Absolutely you may reapply for the next writing contests.  The most successful people are those who keep on trying.  If you are one of the three winners, you will have to wait until three contests later to win.  We plan on having 5 more contests in 2011.
* Tell me more about the Yakezie Network. The Yakezie Network is the web's largest network of personal finance and lifestyle blogs.  We are not a non-profit organization and are therefore not a 501(c)3.  The money that is pledged to the winning contestants are from our own Member's pockets.  The large majority of us are blogging hobbyists who simply enjoy writing and connecting with others online.  The way we generate revenue is mainly through online advertising and freelance writing.  Our aim is to share personal finance and lifestyle knowledge to our readers on Yakezie.com and on our respective sites.  We believe in strongly giving back to the community through our own writing and through our Yakezie writing contests.
* Who makes up the Yakezie Writing Contest Committee as of 1/24/11? Little House, Wealth Informatics, Personal Finance Firewall, My Personal Finance Journey, Financially Poor, Out Of Debt Again, Chris (our Webmaster), Financial Samurai, Not Made Of Money, & Charlie.  We will be reviewing the essays and choosing the finalists.  Feel free to connect with us on our respective sites.
* Can I comment on Yakezie.com, participate in the forums, and interact with Yakezie Members & Challengers on their sites? We wholeheartedly encourage participating and interacting with us here and on our respective sites.  We have a very special community whose aim is to selflessly help others in their endeavors.  Many of us are on our own personal journeys and would love to hear more from you.
* When will the first essays start getting published on Yakezie.com? We are aiming to publish the first two finalists on Monday, Feb 7th and run the competition for one month.
* Does the Yakezie Network offer anything else? We are thinking about a Yakezie Mentorship program where students can reach out and ask for advice from anything from career choices to how to balance a checkbook to strategies on paying off debt.  If you take a look at our Yakezie Blog Network list, you will see a wealth of diversity in what we write about.  The content is a goldmine for anybody looking for personal finance help.  Reach out to us and we will extend our hand!
* When will the third Yakezie Writing Contest launch? We aim to launch early March.  Our next writing competition will have a smaller submission window and be limited to the first undetermined amount of essays.  Interested contestants will have ample time to know when the submission window will open, especially if you are keeping in touch through our RSS feed.
CLOSING THOUGHTS
The amount of interest in our writing contest has been humbling amazing.  We promise you that we will try our best to make the writing competition run as smoothly as possible.  Know that you are all winners for taking the effort to apply.  We are very encouraged by all of you who are making an effort to continue your educational efforts.  The Yakezie Network firmly believes that education is one of the most important attributes that will allow you to lead a rich life.  Once again, please make sure if you are a contest, reader, or potential voter to sign up for our RSS feed and stay in touch.  For any more questions, please feel free to comment below!
Best,
The Yakezie Writing Contest Committee