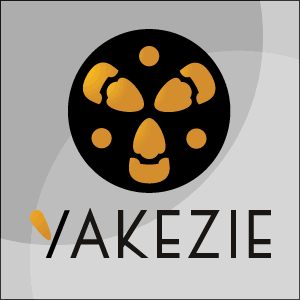 According to the Project on Student Debt,  the average amount of student loan debt a student accumulated by graduation in 2009 was $24,000. Though this figure doesn't seem exceedingly high, it is only an average. For comparison standards, averaging student loan debt at $24,000 could mean that for each student who kept their debt under $5,000, there was one who applied for student loans totaling over $45,000. Not to mention that the weak job market won't help students pay off that debt anytime soon.
So how can a student graduate college without a mountain of debt shadowing their path towards prosperity? Before I list some possible alternatives to finding free college money, let me first list some basic rules of thumb to keeping student loan debt to a minimum:
Borrow only what you need. If you have the ability to work a part-time job while going to school, do it! If you can work over-time over the summer and save some money living with mom and dad, do it! Essentially, you only want to borrow money that will be applied towards school expenses like tuition and books, not pizza and beer.
Keep your total student loan debt under your assumed first-year's salary. For instance, if you are receiving a teaching credential and hope to find a job the first year out, you would want to keep that debt under the local district's first-year teacher's salary. Depending on your state, teaching salaries vary. Where I live, a first-year teacher can expect to make about $45,000 a year. If your profession's average base salary is higher or lower, keep the debt under that base salary. If you can half-that amount of debt, you'll be far better off.
Pay off the interest as it accrues. It might be hard to scrape together $25 – $35 bucks a month and apply it towards your loans while in school, but if you can swing it, it will pay off when you are in the repayment period. The money you pay towards your loans while you are still in school is usually applied toward the principal. You can easily view how the interest is accruing, but you are keeping up with it by applying the extra payments to the original loan amount. Come graduation, you only owe what you initially borrowed, not the added interest.
Departmental Scholarships
Often overlooked, college departments frequently offer semester or quarterly scholarships with less competition. Depending on the student size of your college major, you might be competing with as few as 3 students for a handful of scholarships. Why is participation so low? Many students don't know about these scholarships as they aren't widely advertised and they often require a little bit of work such as recommendation letters, transcripts, and a written essay. From personal experience, I've received two scholarships within the past year totaling $1,500 with very little effort. I just made sure to submit my paperwork by the deadline.
Aggregate Scholarship Websites

Quite a few websites list ongoing scholarships, grants, and fellowships from various schools, organizations, and private companies. Sometimes the scholarship or grant is specific to a field of study, but frequently it covers a broad range of subjects. Some of these websites include FastWeb.com, ProgramAdvisor.com, FedMoney.org, and Scholarships.com. I've personally used FastWeb.com in the past and though the competition is higher, it narrows down your search by selecting ones that best fit your profile.
Private Scholarships/Contests
A great way to find free money for college is by entering contests and private scholarship opportunities. The Yakezie Writing Contest offers three levels of monetary prizes for entering a writing contest every quarter. Contestants promote their essay and the top three with the most votes wins an amount varying from over $600 to $115 (prizes amounts may differ each quarter.) Since winners are chosen based on voting, they have the power to promote their own essay.  Another writing contest is sponsored by SmithCompanies.com. However, the prize is limited to one monetary scholarship of $5,000 and is announced on Facebook.
Don't forget to also visit your college's financial aid office. They often have a plethora of information on grant and scholarship opportunities for students who are willing to do their homework. Graduating college with very little, or no, debt is a great step in the right direction towards a brighter financial future.
Readers, any other scholarship opportunities out there you know of?  Did you graduate with a lot of student debt or not so much?