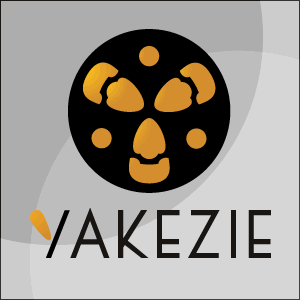 The second Yakezie Writing Contest (YWC) voting is now live!  Over the past 10 days, 11 Yakezie Writing Contest Committee (YWCC) members have gone through 1,049 essays to select the Top 60 finalists to be published on the Yakezie.com homepage.  It's taken an enormous amount of teamwork and it was certainly not easy to select only 60 essays out of over 1,000.
Chris (Webmaster) created a brilliant system that allowed each committee member to log on simultaneously and vote on a random essay.  The system ensured maximum efficiency and fairness.  Each of us used a rubric (essay guideline) to help us select the essays.  From there, we made our own individual decisions.  Once we reviewed all 1,049 essay, we then reviewed the final list of 95 "yeses" down to 60.  If you are one of the 60 finalists, you will get an e-mail from us requesting a picture or added bio before February 11th.  To vote, simple click the Writing Contest tab and begin!
Finalist Essay
Focused on one topic.
Hooked the reader with a catchy title and unique intro.
Used imagery and supporting details.
Used a unique voice through a splendid use of vocabulary.
General correct use of spelling, punctuation, and grammar.
Narrative is written in a logical order with solid transitions.
Essay is 700-1000 words.
Concluded narrative with a summary of the main points or closed with a thought provoking ending.
Good Essay
Main difference between Excellent and Good is the writer's ability to capture the reader from start to finish.
Answered most parts of the essay question selected.
Stated main idea and included some descriptive, supporting details.
Used the same tense consistently.
Narrative is written in a logical order with some transition phrases.
Multi-paragraph narrative consisting of 700-1000 words (we will verify this also).
Concluded narrative with the following: summarized the main idea(s).
Focused on one topic.
Fair Essay
Loosely focused.
Included few descriptive supporting details.
May not have used the same tense consistently.
Multiple spelling and grammar errors.
Narrative may not be written in a logical order or used few, if any, transition phrases.
Wrote less than 700 words or more than 1,000 words.
Not a great conclusion that summarizes the essay or creates a zing.
RULES OF ENGAGEMENT
* In order to vote for an essay you must be a registered Yakezie.com user.
* Only one account can be registered per person.  Registering for more than one account per person will lead to disqualification.
* The total number of points each essay can receive is 5.  The lowest number is 0 (no vote).
* Essay writers are allowed to vote for their own essays.
* Essay writers are allowed to encourage their friends and relatives to vote.
* Essay writers are allowed to campaign in whichever way they see fit to help garner the most votes.
* Two essays will be published a day.  One in the morning and one in the afternoon.
* Finalists, voters and readers are encouraged to sign up for our RSS feed and follow us on Twitter @Yakezie for updates.  We will be tweeting out each new essay that comes up and highlighting any changes to the system, hence it's important you stay connected.
* Yakezie Members and Challengers are encouraged to campaign for their favorite essays.
* Finalists and future contestants are encouraged to get to know Yakezie Members and subscribe to their respective sites.
* The essays will appear on the Yakezie.com homepage right below the featured article position (like this one), which is reserved for announcements, Member Articles, and Member Posts.
* Voting will be open for one week until the last two essays are published.
IN CLOSING

Thanks again to all the essay applicants.  The response has been incredible and we have done our best to provide as fair a system as possible with the resources we have.  We want our Writing Contest to be interactive and fun for all participants.
Once again, we are not a non-profit 501(c)3 organization.  The $1,000 we have raised per writing contest comes entirely from the Yakezie Members and friends of our Network.  We do not take any money for operating expenses as 100% of the money is given to the winning three recipients. We do not make any money from hosting our Writing Contests unless we have a corporate partner or sponsor.  We will work on corporate sponsors in the future, but for now we are focused on getting the best system in place for the YWC.  The YWCC is comprised solely of enthusiastic Members who have volunteered their time to help make the YWC happen.  If you would like to join the YWCC for future contests, feel free to comment below or e-mail us.
Our #1 goal is to empower our youth to practice their writing, learn how to market themselves, and compete effectively for a chance to win money to help further their education.  We plan to host at least three more Yakezie Writing Contests for the year with a commensurate Pledge Page system, so stay tuned!
Good luck everyone,
The Yakezie Writing Contest Committee (YWCC)
(Little House, Out Of Debt Again, Personal Finance Firewall, Not Made Of Money, My Personal Finance Journey, Wealth Informatics, Financially Poor, PK Chris Johnson, Chris's wife, Financial Samurai, Charlie)