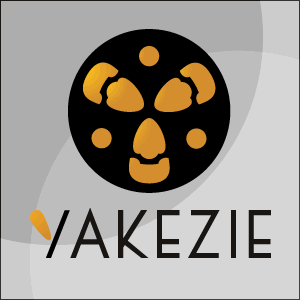 Greetings!  I am Sustainable PF and together with my wonderful wife Mrs. SPF we write at Sustainable Personal Finance where we discuss balancing our financial goals with our lifestyle and beliefs regarding sustainable living in Ontario, Canada.  Mrs. SPF and I were married just under a year and a half ago.  We had a number of goals we wanted to accomplish which included importing a car from the United States, fixing up and selling the house I bought prior to meeting Mrs. SPF, finding a home together and buying it, and last but not least, get our finances in order.  In retrospect we should have dealt with our finances first.
So I started reading, and reading, and reading.  I only read one book which was a good start but to my pleasant surprise there was an abundance of material online written by personal finance bloggers!  I couldn't get enough information via blogs and I quickly found that one blog would lead to another.  I was hooked and learning a ton.
Late last summer I bounced the idea of writing off of Mrs. SPF.  She knows me well enough that I need to keep myself busy, but she didn't know I was going to keep us both busy!  Mrs. SPF suggested we get settled in our new home before embarking on new projects and I agreed.
I had an idea on what we could write about – a topic both of us are interested in but one that is not very well covered in the PF blogging world: sustainability/green/eco/socially responsible personal finance.  Some fellow Yakezie members were discussing this topic but I felt we could add a spin where I would discuss how participating in sustainable living could make sense from a financial perspective and i'd prove it using numbers and data.  Our eco-energy retrofit return on investment spurred the desire to explore this topic further. I did say both of us.  I needed to get Mrs. SPF on board as she is much more versed in green and eco than I am.
So once again I proposed the idea of writing a blog to Mrs. SPF and she was supportive that I wanted to test my hand at writing.  Thing was, she didn't know I wanted us to work on this together!  Mrs. SPF was skeptical but I convinced her that this would be a great project that we could both work on, and, that i'd handle the technical aspect – all she would need to do would be write an article every few weeks and to respond to comments on her articles.  She agreed.
I'd done my research.  I lined up purchasing our domain name and got our hosting figured out.  I started work on our original design and wrote our vehicle import series.  I learned about the Yakezie challenge and joined the public forums and officially joined the challenge on Nov 20th with an Alexa rating of over 23 million and 8 short weeks later we got our ranking below 200,000.
So that folks, in a nutshell, is how we got started blogging.  We've been having a great time and have made some great friends through the Yakezie network.  We look forward to continuing to grow our blog and our readership.