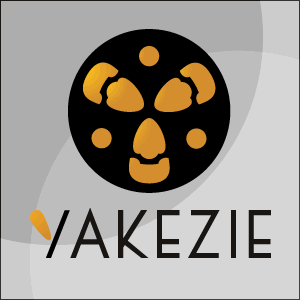 It was a dark and stormy night…  okay, so this isn't the best start on a post about the Moneyreasons.com website, but here I go anyway:
When I first started blogging last year (October 2009), I didn't know anything about Google's PageRank or SEO, and I just kind of jumped in and started typing away.  In fact, I'm still learning even today, and most likely will be 3 years from now…  If I had to do it all over again, I would have done things a bit differently, but oh well, let's move on.
My First Commenter:
My first repeating visitor was from Jane at seejanegetrich.com.  She was a law student, but has since graduated.  If it wasn't for her commenting on my blog back then, I probably wouldn't have continued.  Being a starting blogger with nobody leaving comments, it was a lonely place…  With the Yakezie group, we depend on each other to keep the each of us motivated!
Why I Started blogging:
I would see many of my friends make big financial mistakes, but when I tried to help them with their problems, often time my help would be ignored.  But I got financial game!  I'm totally debt-free, and I've never carried a balance on a credit card that would require an interest payment.  I did take advantage of a CompUSA's card (to buy a computer), but it was interest free for up to to 1 year (of course, I paid it off early).
Now, I'm on a path to be financially independent in hopefully 10 years or less.  So since I have a desire to help others succeed too with their finances, the Moneyreasons.com website was born.
Lessons From Childhood
I was raised in family of small business owners in the mid-western region of the United States.  My grandparents owned many businesses including a furniture store, gift store and an auction.  My dad fell into the construction business where he has had a decent amount of success.  Both my grandparents and dad were extremely frugal when it came to business matters so I've learned from the best.  My grandfather was a wheel and dealer, always trying to get a bargain on something to sell at his stores or auction.
Yes, I learned the lessons on personal debt, small business practices and observed what it takes to make a business succeed.  From a financial learning perspective, it was a great environment.
Teaching My Kids
In addition to my desire to be financially independent, I would like to give my kids a leg up on their finances.  So I'm trying to raise them in a way that they can learn to look outside of the box, so they can see opportunities others might miss.  I want to teach them what I learned as a kid, but I also want them to have actual experience with a bit of money and investments.
My Work Background
I have a BS in Computer Science, with a minor in business (I focused in accounting and finance).  I've had some experience with being an computer consultant, mostly with programming applications for a few companies during college, one being a Fortune 500 company.  During the final year of college, I started working at another Fortune 500 company and that's where I've been since.  In addition to the jobs identified earlier, I have been working since I was 16.  I've worked as bagboy at a grocery store, a construction worker, a Chinese restaurant busboy (this was great since I love Chinese and Japanese foods), an apartment yardman, a warehouse worker, and also quite a few temp jobs.
Yakezie Benefits
I am surprised how much I have benefited from joining the Yakezie group!  The way I have benefited the most is by learning about the other bloggers and their perspectives on personal finance.  There is a lot of diversity and experiences in the Yakezie group, practically anyone who checks the group out can find at least a few bloggers that they can relate to!
So thanks Sam, for bringing us all together in one big social machine.  Together, we are a different animal then when we are just a solo blogger in the great vast blogsphere!
Well, it's harder than I though being anonymous and trying to do a member post, but here you have it.
A Few Sample Post on Moneyreasons.com
Thanks for reading about me!
Join us for further discussion in the Yakezie Forums.