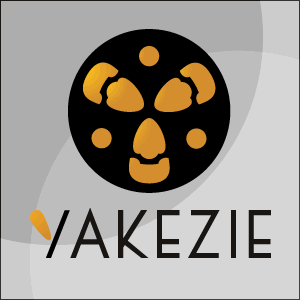 I've wanted to write this article for Yakezie for a long time. At Barbara Friedberg Personal Finance I'm very disciplined and stick to actionable personal finance and investing topics most of the time. But I have a lot to say and decided to post some of my other ideas in guest posts that are related to my hosts' sites.
Here at Yakezie, we are all about improving and supporting one another.
Understand PERSONAL BRANDING and grow your online presence.
WHO DOESN'T LOVE FREE?
I don't know about you, but I love FREE!
In that vein, I am a consumer of an abundance of FREE eBooks. Most of them offer  solid content, from Little House in the Valley's credit eBook,  to a current read, Make Money Online from John Chow dot com (2007).
Included in the section, Seven Habits of Highly Successful Bloggers, he stated:
"Successful bloggers know how to brand. Branding will separate your blog from the millions out there. The most unique thing about your blog is not the topic you're writing about. What makes your blog stand out? The answer is simple-you!"
MY INSPIRATION
As I shared in my member post last year, I came to blogging in a roundabout way. After several rejections from agents and publishers for my half penned personal finance book, the comments were consistent. Get a large following that will buy your book, differentiate yourself, and then maybe we can talk. That was back in fall 2009.
Flash forward to 2011, I have a following; I have a brand, and will be shopping a new book to publishers very soon.
You may not have the same publishing goal that I have, but if you are blogging, I'm certain you want more readers. After all, what's the point of writing if no one is going to read your work?
MY TAKE ON BRANDING
Recently I was telling Eliza of Happy Simple Living that while in graduate school, I always considered marketing as the fluff course. Finance, my field, now that was the hard core academic work!
I was so wrong!
No matter what the service, product, or offering, without marketing no one will buy.
I am intrigued by the frequent Geico commercials on television. After all, they are a big, well regarded insurance company (we've been customers for decades). Do they really need that lizard with the English accent yapping all the time? In fact, they do. By keeping the company in the public eye, they increase their market share!
To be a successful blogger and maintain readership, you need focus.
With every interaction, you are evaluated. Every visitor that comes to your site is considering whether they will return or not. How are they going to remember you blog's name, let alone decide to pick up your feed?
Do you ever get poorly written requests for guest posts? That's how NOT to present yourself.
It's your brand, make it sing.
Think of the blogs names that come to mind. How many site names can you rattle off right now?
You remember a place or site because you have a consistent favorable experience when you visit. When you go to McDonalds, you know what to expect. At Budgeting in the Fun Stuff or Buy Like Buffett, the content is consistent. We're rooting for Crystal to go full time blogging. We're cheering for Mark's various projects and interested to read his take on investing.
HOW TO DEFINE YOUR BRAND
1. Create a plan to differentiate your own brand. Consider why someone will read your blog. How do you stand out? Do you have a unique take on getting out of debt? Are you an expert in options trading like Optionsdude? Disciplined writing about a circumscribed area helps build your brand. When readers visit Barbara Friedberg Personal Finance, they know they will get easy to understand investing and personal finance information from an MBA professor and portfolio manager. This step is difficult and may require some tweaking.
2. Go about the blogosphere and market your brand.  Write guest posts, help out other bloggers with their projects, and get comfortable talking about your own accomplishments. Do not be afraid to toot your own horn. Readers want to follow those who are confident, interesting, and informative. Be someone you would like to follow!
3. Keep your face in front of the crowd with twitter, facebook, and social media! In todays digital world, readers have short attention spans. That means you need to be out there reminding your audience what you can give them. Ask your readers to tweet and promote your posts. The more you give your readers, the more they want to help you get the word out. As you define and market your brand, your blog will flourish.
Finally, be patient. Although some blogs hit it big quickly, that is the exception. If you have a solid product, don't give up. Promote your product and help others discover you.
What are your ideas for personal branding? What does your brand say about you? How can you present yourself to the blogosphere and add value and not noise?

image credit; stefano principato