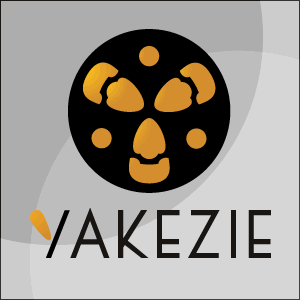 About the Author
Farnoosh Torabi, a journalist and finance expert, is the author of You're So Money and has starred in SOAPnet's Bank of Mom & Dad as a personal finance coach to young adults struggling with their finances. Her newest book, Psych Yourself Rich, addresses how Americans struggle with money because our emotions are intricately mingled with our financial decisions.
About the Book
Psych Yourself Rich discusses how easily our emotions make us act irrationally when it comes to money; not a good approach for handling our finances. Torabi's solutions are to define your goals, create your own philosophy about money to support those goals, and become responsible. Many of her solutions include anecdotes and stories of people working their way out of a financial dilemma that compliment her practical answers to finding a happy medium between your life and your finances.
Call to Action
Torabi's solutions include simple, practical steps that help map out a solid financial path. Some of these steps include:
Set goals that are reasonable – Defining what we want helps us determine what's most important.
Create a philosophy to support those goals – Crafting a philosophy or way you feel about money helps support goals and see them to completion.
Stay entrepreneurial and creative – Expect the unexpected and use your creativity to shape your future.
Pursue what makes you happy – This seems obvious, but sometimes we get sidetracked by monetary issues.
Organize and get rid of inner clutter or drama that's casting a hazy film over your goals – Create a budget so you can make the most of your money.
Be your own advocate – Find better rates on most of your bills and ask for lower finance charges.
Make your money count – Be aware of your own investments and don't be afraid to search for better options.
Make a 5-year plan – A five-year plan is usually more attainable than the unforeseeable future.
Summary
Psych Yourself Rich is an enjoyable and straightforward read that I highly enjoyed. Anyone can benefit from Torabi's sensible solutions, especially if you're just getting started on a life towards financial freedom.
RECOMMENDATION FOR BUILDING WEALTH
Manage Your Finances In One Place: The best way to become financially independent and protect yourself is to get a handle on your finances by signing up with Personal Capital. They are a free online platform which aggregates all your financial accounts in one place so you can see where you can optimize. Before Personal Capital, I had to log into eight different systems to track 25+ difference accounts (brokerage, multiple banks, 401K, etc) to manage my finances. Now, I can just log into Personal Capital to see how my stock accounts are doing and how my net worth is progressing. I can also see how much I'm spending every month.
The best tool is their Portfolio Fee Analyzer which runs your investment portfolio through its software to see what you are paying. I found out I was paying $1,700 a year in portfolio fees I had no idea I was paying! There is no better financial tool online that has helped me more to achieve financial freedom. It's 2015 and the bull market continues. Make a decision to be wealthy by taking control of your finances!
Regards,
Sam