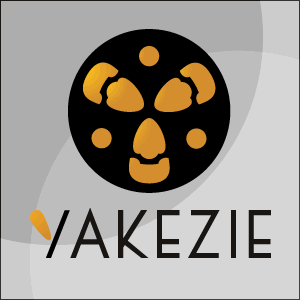 Over the next couple of months, Yakezie.com will be featuring Member Posts Monday through Friday.  Originally we had estimated that only about 30 or so would sign up out of 100 and we would use the days in between to post updates and other miscellaneous things.  However, it looks like we have over 50 Member Posts in the queue already with ever more continuing to sign up!  Hence, it looks like the only time we can fit different type of posts in are during the weekends.
Traffic is generally slower on the weekends and as a result, we'll use Saturday and Sunday for Yakezie.com announcements and promotional giveaways.  There won't be something every weekend, but just know that this is what we'll be reserving the weekends for in the future.
The first thing I noticed when coming up the rankings over at Financial Samurai was the amount of solicitations for book reviews.  It was the most wonderful thing given I love getting things for free, especially books!  Unfortunately, I've been incredibly swamped over the past several months, and my book reviewing efforts have dwindled.  I could just highlight the book and put up a blurb, but I'd rather do a full book review and give the full attention it deserves instead.  It's such a shame to not offer these giveaways to readers due to my time constraints.
The proposal I'm offering to Yakezie Members is to form a Yakezie Book Review or Yakezie Product Review team.  Books are a natural fit for all of us bloggers and I've found that readers from all over just love them.  Winners can include Yakezie Members and non member readers alike!

BENEFITS OF BEING ON THE YAKEZIE PRODUCT/BOOK REVIEW TEAM
1) You get a free book or product to read or test out.
2) You learn something from the book or product.  As we are a Personal Finance and Lifestyle blog network, we'll expand our reading opportunities to many new topics!
3) You earn 25 points per post in the Belts of Honor system.  Score!  Furthermore, if you would like to be the Yakezie Produce Review Team Leader, you'll get an extra 25 points every month.
4) You'll gain tremendous exposure by interacting with many of the members and readers and bring them over to your site.
5) You'll build relationships with publishers, agents, and publicists which is key if you eventually want to publish your own book!  Do you realize how hard it is to get the book industry world to write back to you when you're pitching your own book proposal?  If you help the publishers, agents, and publicists, they will remember your efforts the next time you need their help.
6) Often times you'll get to build relationships with the expert authors themselves.  When I wrote a book review on "Your Money Ratios", Charles Farrell was very happy to grant an interview, and answer all my financial questions which have been bugging me for a while over the phone and on e-mail.  I'm sure Charles would be happy to help out again if I just asked.
7) You'll become proficient at doing book reviews and will probably be contacted by publishers to do them on your site directly.  In fact, after you do the book review, you can simply ask the publisher/agent/publicist whether you can host your own giveaway on your site and I'm sure they will oblige.
8] You'll be helping in the Yakezie Scholarship vertical, which is a place where we want to give back to the community.
LET'S ROLL
For every single book review and giveaway I've done at Financial Samurai, I've managed to secure 2 to 3 books per giveaway.  With a platform like ours, perhaps we can lift that giveaway number to 5.
We'll start off with books, and will likely gradually morph into doing other products as they come.  Please let me know if you are interested in signing up to be a part of the Yakezie Product Review team!
If you have any other ideas on what we should use the weekend for at Yakezie.com, please feel free to let us know!  We'll just ensuring the Member Posts are all up and ready to go for the next several months, which means we've got some time to do a lot more writing as well.
Best,
Sam
* Note: Click the following for Yakezie registration and Yakezie Member Badges.