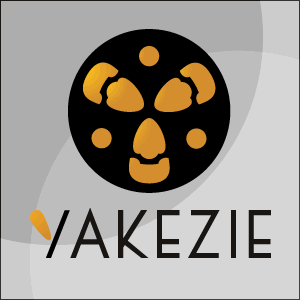 There are a lot of folks who are disappointed with airline mileage programs.
Many people I've talked to decided to sign up for a travel credit card to earn miles, and then before they knew it, they had enough miles for a free trip – or so they thought.
When it came time to redeem their flights, they found out there was only one day they could fly; they'd have to leave on Christmas day and return on New Years. Then they found out that flights from Los Angeles to New York were booked. The only available destination was in North Dakota.
They vow on that day never to use a mileage based credit card again.
When I was in high school, we had these bi-annual banquets where guys would put on suits and buy flowers for girls. The problem was that every one of them ended in disappointment because everyone's expectations were too high, and disappointment was sure to follow.
I think a big part of the problem with earning frequent flyer miles, just like those high school banquets, can be attributed to unfair expectations.
How to Create Appropriate Expectations for Your Airline Frequent Flyer Miles
You'll need to be prepared to invest the time necessary to learn at least a few basic facts about the airlines or programs. At a minimum, you'll want to know:
How many miles does it take to fly to your desired destination?
Does the airline charge a fuel surcharge for reward flights?
Does the airline allow stopovers and open jaw tickets?
How easy is it to book awards? What is the award flight availability reputation? Does the airline have a good online booking system?
In order to help in this process, I have a short and easy-to-read, free ebook called How to Earn Frequent Flyer Miles from the Comfort of Your Living Room. It will help you get a basic understanding on how airline programs work.
Expect to invest some time when booking your awards. Essentially, the more complex your award, the more time you'll need to book your flight. As an example, my parents recently booked an award flight from Canada to New Zealand to Thailand, and it took about an hour and a half on the phone to reserve, hold, book, and purchase all the flights involved.
Flexibility is a best friend when booking award tickets. This summer I planned to fly from Houston, Texas to Sault St. Marie, Michigan on Delta. For that trip, I left on a Monday and planned to come back on a Wednesday night. However, had I come back on Wednesday, it would have cost 33% more miles. By leaving early Thursday morning and arriving in Houston at 11:00 a.m., I was able to get the lowest availability ticket for 25,000 miles.
You'll need to be prepared to book early. Typically, 6-9 months before you plan to travel is the best time to book award tickets. Some airlines do start opening up seats as you get closer to the departure date. Of course, it is riskier to wait till the last minute. The more competitive the route, the earlier you'll need to book. For example, if you're planning a summer vacation to Rome, don't expect to get online a month before and use your miles.
Avoiding peak holiday seasons and routes is crucial. Don't expect to use your award flights to fly to the Olympics. Don't expect to use your award flights for the busiest days around Thanksgiving (unless you're willing to fly on Thanksgiving). I'm not saying it's impossible, but better to expect not to do it and be surprised.
Personally, I love earning and collecting air miles, but most of that is because I have reasonable expectations. This year, we've already got flights from Asia to Canada booked and flights to Europe using air miles, so I'm looking forward to enjoying our air miles.
When done right, I think collecting air miles is a cause for excitement, not disappointment. You can fly up to Reno and drive to the most magical vacation spot on Earth, Lake Tahoe!
Readers, what are your thoughts on collecting frequent flier miles?  Do you find the programs fair?  Or do you collect the magical amount only to see the airlines increase the hurdle rate further for a trip?  How many frequent flier miles do you have, and do you have a particular strategy?