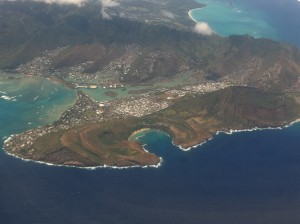 If you've been anywhere around the blogosphere, I'm sure you noticed lifestyle design.  It's the new/old it thing, where someone can live however they choose (or how their skills put them) on just a bit of money, usually made by selling you a pdf file of how you could do what they are doing.
This obviously isn't the only way to lifestyle design, and I'd like to share a story from someone I know who has been a 'lifestyle designer'  way before you needed a blog (or quit your job) to be a lifestyle designer.
Competitive Swimming
I grew up in the same area as my mom and most of her family, so when it was time to join a year round swim team when I was in middle school, she took me (and my sister) to her old swim coach, Greg.  Since Greg was a family friend, he had known who I was for quite a while, but I never recalled meeting him.  On the way over, mom told us stories about how all of our aunts and uncles used to swim for Greg, all the places that they were able to go to compete at swim meets (like sunny Arizona!) and all the fun that they had.  Naturally, I was slightly skeptical because it was a new environment and was supposed to be a step up, with harder workouts and more serious teammates.  I dont really recall what to expect of my new coach, but I quickly started to learn.
After swimming with Greg for a few years about 3-4 times per week, I started to get better (thankfully, because I was working hard), so when I started high school, I got moved to a new practice time with a smaller group of swimmers who were also in high school.  I had expected it to be the exact same as what I was used to: go to practice, swim, go home – but it was completely different with Greg when I was older.  Gone were the times I got sprayed with the hose because I didnt get into the pool right away, and in came the talks before we got in.
Of course, since I was in high school and I knew everything, I figured that it was just Greg going off about one thing or another for about 5-10 minutes before practice once a week.  He would sit us all down and talk to us about swimming sometimes, but usually it was something corollary – our eating habits, how much we slept each night, the amount of alcohol we were consuming, why he didnt eat red meat, why he followed the teachings of Buddha and a whole bunch of other things.
After about 2 years, this stuff started to sink in – I mean Greg was in his 60s (He would never tell anyone when his birthday was because he didnt want to make a big deal of it) and didn't look that old, never once got sick and always seemed to be in a pretty good mood (I heard him say 1 bad thing about someone else 1 time).  I figured if Greg was this healthy when he was three times my age, maybe he was doing something right with his life.
The Unspoken Lessons
Looking back at Greg lifestyle though, it was the lessons that he didn't teach that seem to stick with me now.  My mom needed to drop him off a check for the month for coaching, so we went to his place.  It was an apartment near the neighborhood where I grew up.  Nothing too fancy nor huge and full of things – just a regular 1 bedroom apartment.  At the time, I thought it was strange – he didn't live in a house, even though I suspected that he could easily afford it, nor did he live in the nicest part of town.
When I started swimming for Greg, he drove a pretty beat up old car.  It wasnt rusted out or anything like that, but it had to be at least 10-15 years old.  We always asked when he was going to get a new car, but he would just say that his works fine.  One day, he did come to practice in a new car.  After practice, he showed it to me and I noticed quite a few things.  There was no power windows, power locks, leather seats, in dash cd/dvd player or anything.  On the passenger seat was a newspaper ad from the previous weekend with a car circled.
I asked him what that was about and he told me.  He had taken the Sunday paper, saw the ad that says "this car is only $10,999."  Of course, dealers do this all the time to lure people onto the lot and up-sell them, but he brought the ad in and said "I want this car".   After about 20 minutes of him telling them he wanted that exact model at that price and didn't want any bells and whistles, he bought the car and left.
The Mystery Continues
After swimming with Greg for quite a few years, I started to understand even less about him.  He owned his own business selling floors, but it seemed to me like he spent most of his time coaching swimming.  I later found out that the flooring business was to subsidize the swimming slightly, which made me even more curious – what exactly was Greg about?
The other thing that Greg talked about was skiing (yes, he was skiing in his 60s).  Not only did he talk about it, he did it all the time.  Every year, he'd get some cash together and go buy a season pass to vail (yes sam, vail) and headed up there  every weekend that he wasnt busy with coaching swimming.  After a while, he started talking about wanting to buy a condo in vail.  It was at this point I got really confused.
Every time I saw Greg, he was wearing swim trunks or short and a t-shirt that usually was given to the coaches at swim meets, and most of those were quite old (they usually come with the year printed on them).  His version of dressed up was a pair of wrinkly khaki pants and a hawaiian style shirt, and he had a car with no power door locks!  Vail was (and still is) Vail!  How could he afford to buy a place up there?
A short time later, he told us that he bought a place in Vail and we were all welcome to come up and visit.  After this, I graduated high school and moved to a different city, and wasnt able to come swim much anymore.   I found out that he had stopped coaching, closed down his business, and was living in Vail full time.  Of course, I kept in touch and took him up on his offer to go skiing with him.  When I got there, I wasn't welcomed into a 6 bedroom, 10 bath house, but a very homey condo with two bedrooms and two bathrooms.  It was in a great location near the bus in vail, and we talked about what he does during the day and the plans for the next day.
He got a job with the resort, and had to work tomorrow, but told me not to worry as we would still be able to spend the whole day skiing, but had to stop by a few places on the mountain at certain times.  I was fine with that, and we woke up in the morning and headed to the bus stop.
It turns out, he worked for the facilities group, and his job was to make sure that all the pumps in the area of the back bowls were staying operational in the cold.  He worked 5 days a week he told me, but he didnt care – it was mid  february and he had already been skiing over 100 days that year.  As we went down the next run and I swooshed around in the powder, all the pieces came together.
Focus On What Is Important To You
What mattered to him wasnt money, fancy clothing or a car with power door locks.  What mattered to him was skiing and coaching swimming, and he focused all of  his energy and money into doing those two things as much as he could.  Everything revolved around skiing or coaching swimming.  He stayed healthy and ate well because he didnt want to have to skip half of a day because he was too tired because he didnt eat right the day before, and he didnt want to skip a half a day because he was hung over or too tired either.  You don't get the first tracks and fresh powder if you're not on the mountain until 930!  When he was giving us all of those talks at the time, I just figured that he was talking about something again and couldn't make the connection.  I finally have though.
Life is about doing what you enjoy the most – you're going to have to make some sacrifices for it, but if you are able to do that, you'll be able to get what  you want sooner.  You just have to figure out what you want more in life.  A great way to determine what will bring the most joy  is writing down a handful of realistic yet challenging goals. For example, if someone doesn't see themselves working a 9 to 5 till they retire, they should ask themselves whether they want to start their own business or do freelance work as an entrepreneur. A great way to determine what will bring the most joy  is writing down a handful of realistic yet challenging goals. For example, if someone doesn't see themselves working a 9 to 5 till they retire, they should ask themselves whether they want to start their own business or do freelance work as an entrepreneur. A lot of people find this website inspirational since it shares other peoples stories of how they are doing what brings them the most joy in life.
Readers: How would you prefer to spend your time compared with how you actually spend your time?  What about your money?  Thinking back, did you meet any people in your lifetime that were (or currently are) lifestyle designers? Did you find them odd at the time?