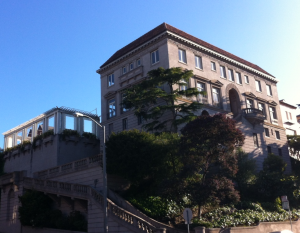 According to real estate agents, it's always a good time to buy or sell! I'm relieved to say that after putting my house on the Multiple Listing Service (MLS) for 3.5 weeks at the urging of my Realtor, I withdrew the listing and decided to stay!
My Realtor is a friend who kept pushing me for at least a year to list my house with him. Even though I just refinanced my 5/1 ARM from 3.125% to 2.625%, he convinced me to give it a go given the lack of inventory and pent up demand. Besides, with Facebook's IPO this past May, there will be an eventual surge of liquidity once the first lock up tranche expires at the end of August.
I told them that I wasn't interested in selling, but if he thought I could get a price 5%+ higher than current comparables due to this mini-frenzy we have, then I wouldn't mind at least trying. And so, I went on vacation for 10 days while he put my house on the market. Over 50 Realtors came to visit and we had at least 15 private showings with clients. Five offers were forthcoming, but I told them that if it wasn't for at least full asking price, I wasn't interested.
Given I was very steadfast in my desire for a 5%+ higher price than comparables, I think I scared buyers away through my Realtor. One couple came three times and needed to move out of their rented apartment by August 1 due to the start of the school year for their two kids. They were willing to bid a reasonable price in the current environment, but I really just couldn't be bothered if it was under asking. If they were desperate to move and loved the house, then what's an extra $50,000-$100,000 right?
WHY DEEP DOWN I DIDN'T WANT TO SELL MY HOUSE
* The housing market is on the upswing.  Now is the time to buy, not sell. Corporate profits and employment have improved. There is at tremendous amount of capital entering the Bay Area. There's been pent up demand for buyers who held onto their capital through the 2008 downturn and are now looking to get in. I knew that I would kick my own ass 5-10 years down the road if I sold today.
* Rents are on fire. For fun, I submitted an application for a two bedroom, one bathroom outdated condo with no parking for about $2,700. There were 50 people at the open house, and I didn't even get a call back or e-mail return with my 790+ credit, bank statements, and verification of income. Not even a response. Finding a reasonable rental in San Francisco is brutally difficult!
* Owning is way cheaper than renting for my situation. The cost of renting my house is literally 3X the cost of owning the house, including all the mortgage interest, property tax, insurance, and maintenance. It's what happens when 7 years go by and you let inflation take its course. I'm not sure how it is in other parts of the country, but when you can get a online home loan for 2.625%-3.25% and rent out for a 7%-10% yield plus the potential for capital appreciation, owning is a no-brainer.
* Tax shield. Given my high marginal tax bracket, the tax shield is very valuable this year. When my income fades next year if I decide to take a leap of faith, it will become less valuable given I will be in a lower tax bracket.
* Moving is a pain in the ass. I decluttered much of the house, but still have tons of furniture left. I really didn't want to go through the hassle of getting one of those 50 foot long trucks to load up and off load all the furniture. Who wants to set up cable, internet, electricity, garbage, and water?  Painful.
* Steady increase in savings. I have a principal & interest mortgage, which means every payment, a good portion goes to principal. Given my 2.625% refinance, a full 47% of my payment goes to principal! That's unheard of, given usually 10-20% of the payment goes to principal at the beginning of each loan. Low interest rates have really helped homeowners save over the long run.
* Feels like a new house. Part of putting the house on the market was redecorating and staging. I also painted some walls, and power washed and varnished the deck.  With each improvement, I liked my house more and more! I felt like I was living in a new and improved house!
* Diversification. If I sold my house, I would have a large chunk of cash just sitting in my bank account doing nothing. I might have used half of the proceeds to invest in some structured notes that participate in the upside of the stock market, with downside protection. I like my 30/30/30 net worth diversification between stable investments, real estate, and stocks.
* Protection from myself. Although I am not a big spender by any means, if you give me access to hundreds of thousands of dollars, I fear I might do something stupid like buy a new car or spend a reckless amount of money at the poker tables (my story). I could easily see myself spending $10,000 to try my luck at the World Series of Poker for example. By keeping the money inaccessible, I am at least guaranteed not to blow myself up.
* Will be spending more time at home.  If all goes well, I'll be spending 60% more time at home in the near future. I'm in the process of finalizing my book on how to profitably leave your job and do what you've always wanted.  I've helped 5 people so far and am working on executing my own departure. My time spent at home will go from 10-12 hours on average to roughly 18-20 hours as I no longer have to commute to work. I plan on suntanning on the deck, blogging from the garden, and fully enjoying the comforts of home. The value I get for my money literally goes up 60%!
* Anti-oligopoly. The 5%-6% realtor commission is absolutely ridiculous.  I really don't see why Realtors should get paid more than $10,000 tops to sell a house, no matter what the price is. There's standardized paperwork, showing property, and finding a buyer.  With the advent of all these real estate internet companies such as Zillow, Trulia, and Redfin, real estate commissions should have come down to no more than 3% by now! Instead, the National Association of Realtors is refusing to budge on the oligopoly pricing model which seriously pisses me off. I feel that based on principle, I shouldn't do any transaction that would support this pricing.
THANKFUL TO STAY PUT
From the very beginning of my home selling journey, my heart wasn't in it. If I did get an offer for 5%+ over what I deemed as fair valuable, I'd probably be a reluctant seller. I was talked into putting my house on the market due to dollar signs. I also really couldn't get over the 5% commission I'd have to pay. So long as the standard is 5%, I don't think I will ever sell any property if I don't have to. It's my way of going on strike.
My house is my home. I've had great memories so far, and plan to have many more great memories in the future. When it's time to move, I'll know it. For now I'm happy to stay put!
STRONG RECOMMENDATION
Shop Around For A Mortgage: LendingTree Mortgage offers some of the lowest refinance rates today because they have a huge network of lenders to pull from. If you're looking to buy a new home, get a HELOC, or refinance your existing mortgage, consider using LendingTree to get multiple offer comparisons in a matter of minutes. Interest rates are back down to ALL-TIME lows in 2017 due to tremendous uncertainty. When banks compete, you win.
Updated for 2017 and beyond.