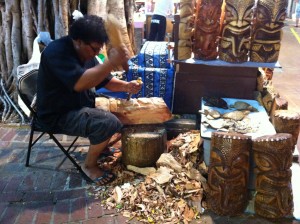 As the Yakezie Network is a network of personal finance bloggers, it's easy to get lost in our bubble, especially when we first go on our journey. The first people we reach out to are bloggers in our genre who hopefully reciprocate. Other bloggers are going to be the ones who help get your name out. However, if you get stuck catering only to your blogging buddies, you'll have a very hard time rocket launching your site to the next level if you want to create a business.
Unless you are a blogger who makes money about blogging or host a blogging network site like this one, make sure to focus the content based on your expertise that's relevant to your audience. Groupthink is a very dangerous phenomenon that not only stunts your blog's growth, but also your mind and your potential income.
There is hardly ever any content about blogging on Financial Samurai. Everything is straight up real estate, stocks, bonds, investing, saving, refinancing, developing multiple income streams, and early retirement. Even though my readers see the Yakezie badge and hear about my occasional blogging related endeavors, nobody ever e-mails or comments about blogging. This is exactly how I want things to be.
TIME TO NARROW DOWN THE FOCUS
Yakezie.com is obviously a different animal. About half the readers are bloggers and the rest come from search and referrals. We've currently got three main verticals and too many categories that spread the site thin. As a result, there will be a narrowing of focus here in 2013 with an emphasis on blogging, online marketing, and entrepreneurship.
Everyone needs to look at their archives to see which are some of their most popular posts according to the number of comments and the number of visits by search. Once you assemble a quick list of Top 10 posts according to Google Analytics or a plug-in, you can then come to a conclusion of what your core audience wants.
Now you've got to ask yourself what is your expertise? Hopefully your expertise converges with results of your top 10 posts. Figure out what the one main thing you are good at, and then consider two or three other topics which have synergistic effects.
Most of us come here to figure out ways to optimize our sites, get to know other bloggers, and increase our income. The holy grail of blogging is to generate passive income while having a thriving audience to keep us stimulated. I've made a first attempt with the Yakezie Network Partnership post, and will continue to work on business opportunities. I think it will be wise for us to steer content towards such goals.
MINGLE, MIX, FOCUS
If we can compartmentalize our audiences between personal finance, lifestyle, and blogging, I strongly believe we will become more authoritative voices with larger audiences. Being too scattered is dangerous. Sure, it's fine to weave in our online income endeavors on our respective sites if we encourage our readers to build alternative income streams. Keep things separate, but also keep an open mind.
Go to financial blogging conferences to build great relationships and trade strategies. Hit up the Yakezie Forums to talk about your latest website issues as well. But when you return to your site, focus on your core audience who dominates your traffic and actually pays you.
Metrics such as Alexa, mozRank, Pagerank are really fun to keep track of. Just remember they are just numbers. What really matters is traffic, relationships, and the products you produce. Focus on creating the most unique, targeted content you can that's relevant to your core audience. Leave all the blogging commentary here on Yakezie.com or your other favorite blogging related websites!
START A MONEY MAKING BLOG
It's been six years since I started Financial Samurai and I'm actually earning a good passive income stream online now. The top 1% of all posts on Financial Samurai generates 31% of all traffic. The average age of the top 1% posts is 2.3 years old. In other words, after putting in the hours to write some very meaty content over two years ago, 10 posts consistently generate a monthly recurring income stream that's completely passive.
I never thought I'd be able to quit my job in 2012 just three years after starting Financial Samurai. But by starting one financial crisis day in 2009, Financial Samurai actually makes more than my entire passive income total that took 15 years to build. If you enjoy writing, connecting with people online, and enjoying more freedom, see how you can set up a WordPress blog in 15 minutes with Bluehost. Who knows where your new adventure will take you in 2015 and beyond!
Regards,
Sam