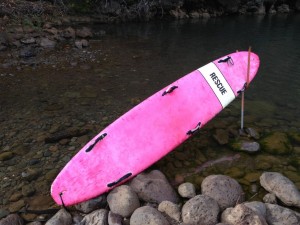 Out of all the craptastic jobs out there, you wouldn't think being a journalist was the worst job ever would you? I didn't, so it came as a shock when a company called Career Cast put news reporter on the top of their list based on pay, outlook, work environment, and stress. Career Cast analyzed over 200 professions and gathered data from the US Bureau of Labor Statistics, the Census, Bureau, trade association studies and other sources to come to their conclusion.
I wrote about my three bad jobs that made me who I am today, and I would easily choose being a journalist over working at McDonald's, being an office removals man, or a admin assistant in charge of stuffing envelopes for nine hours a day, any day! But as I got to thinking more about the journalism profession I'm beginning to see the light.
WHY BEING A NEWS REPORTER / JOURNALIST IS THE WORST
* Uninspiring pay. With a median salary of $36,000 as of 2010, there's not too much to get excited about making $3,000 a month. Some bloggers make $36,000 in a month, whereas I've never heard of a straight up journalist making multiple six figures.
* Caged bird. News reporters just report the news. You can't add editorial comments at all out of fear of offending anybody. Sometimes I wonder why news stations just don't hire robots to tell us what happened. At least there is opportunity for journalists to write stories.
* Negative growth. Reporter and correspondent positions are expected to decline by 8 percent from 51,900 jobs in 2010 to 48,000 in 2020, for a total of nearly 4,000 jobs lost, says the U.S. Department of Labor Nothing feels worse than negative progress in one's career or industry.
* The rise of bloggers. I wrote a pretty lengthy piece on how bloggers and journalists can collaborate and help each other win. I e-mailed the story directly to 10 journalists and journalism professors and only two out of 10 responded. Furthermore, there were only a couple comments out of 40+ comments from those with journalism experience in the post. Journalists either don't wish to collaborate, have their heads in the sand, think I'm a waste of time, or all three. If journalists don't want to work together, fine. Bloggers will eat your breakfast, lunch, afternoon snack, and dinner.
* Not the owners of their domain. Unlike journalists, bloggers not only create their own content but also own their platform. Bloggers must manage the business and creative side of things. If you don't own your own domain, you seldom have any editorial control. As a result, frustration will inevitably seep in.
THINK AGAIN ABOUT THAT JOURNALISM DEGREE OR FELLOWSHIP
If you're planning on spending tens of thousands of dollars a year to get a journalism degree, or take one year of your life to get a journalism fellowship, it's best you start with very low expectations of finding a decent paying job, or a job at all after graduation. Even with an absolute massacre of the journalism industry, the old way of doing business is slow to change because senior leaders of any journalism organization do not embrace the new as quickly as necessary.
I very much wanted to create a collaborative portal for both bloggers and journalists to thrive. Based on the lack of interest from journalists for my idea, it's clear I shouldn't waste my money or time. If traditional journalists don't want to tap the potential millions of dollars in extra online revenue they can earn from bloggers, then so be it. I will say that the key benefit of getting a journalism degree is learning how to communicate better. Communication skills cannot be underestimated.
Take a look at some "innovation proposals" by 2014 journalism fellows at Stanford below. These are supposed to be the best and brightest ideas from traditional media professionals today.
"A free, live-blog platform optimized for smartphones and tablets." – There's a plugin called MobilePress every blogger can install in 5 seconds.

"An open-source, online training platform for teaching coding and data skills to journalists." – You can go to HTML.net or any number of websites that teach free basic coding. Or you can just read WordPress for dummies. I'm a dummy and I figured this whole online media thing out.

"To use the innovative strengths and contemporary challenges of the modern alternative weekly newspaper as a platform for exploring new revenue models in local journalism." – There's affiliate income, buzz marketing income, CPC income, CPM income, sponsored content income etc.

"A website that applies indigenous perspectives and wisdom to current environmental stories and issues." – How about just start a blog about environmental stories and issues from your perspective? 

"A teaching platform that provides tools for journalists as they serve America's new "normal" demographic." – Not sure how to serve the new normal demographic when it is undefined, and when the author does not speak in such demographic language. 
As you can see from the proposals, our best traditional media personnel are somewhat behind the times compared to those of us who are actively publishing and implementing new readership and monetization strategies every single day. Coming up with a original proposal is not easy, but I was expecting something more.
For those of you who are professional bloggers, be proud, no matter how much old school journalists ignore or look down on you. We are the creators of original content and the owners of our platform. NEVER think you do not belong. We are new media and we are here to stay!
Top 10 Worst Jobs
1) News reporter – You bet.
2) Lumberjack – Dangerous.
3) Enlisted Military – Aren't paid or taken care of enough.
4) Actress – Whatever happened to Stiffler and his mom?
5) Oil Rig Worker – Dirty bird.
6) Dairy Farmer – Squeeze. Too many hormones.
7) Meter Reader – Everything is going electronic.
8) Mail Carrier – Don't go postal.
9) Roofer – Hope you get a great view.
10) Flight Attendant – At least you and your family can see the world for free.
Top 10 Best Jobs
1) Actuary – Boring as heck!
2) Biomedical Engineer – Got to be smart.
3) Software Engineer – Got to be nerdy.
4) Audiologist – What?
5) Financial Planner – I can dig it.
6) Dental Hygienist – Yuck.
7) Occupational Therapist – Ouch my back. Give me a $1,000 Heron Miller chair.
8) Optometrist – Lots of school necessary. Let's go laser surgery.
9) Physical Therapy – Helpful, but insurance reimbursements going down.
10) Computer Systems Analyst – Hmmmm, still? Guess it depends what type.
THE BEST JOB ON EARTH
Blogger – Intellectually stimulating if you write intellectually stimulating stuff. Modern day penpals with potentially thousands of people around the world. Low overhead and maintenance costs. Can be done from anywhere there's internet connection. Can be completed farmed out if you don't want to do anything, even the writing. Highly lucrative once traffic crosses 250,000 pageviews a month. Empowering. Mysterious. Misunderstood. Exciting!
If you hate your job, you should really consider figuring out how to negotiate a severance and be free to do something you truly love to do.
It's been six years since I started Financial Samurai and I'm actually earning a good passive income stream online now. The top 1% of all posts on Financial Samurai generates 31% of all traffic. The average age of the top 1% posts is 2.3 years old. In other words, after putting in the hours to write some very meaty content over two years ago, 10 posts consistently generate a monthly recurring income stream that's completely passive.
I never thought I'd be able to quit my job in 2012 just three years after starting Financial Samurai. But by starting one financial crisis day in 2009, Financial Samurai actually makes more than my entire passive income total that took 15 years to build. If you enjoy writing, connecting with people online, and enjoying more freedom, see how you can set up a WordPress blog in 15 minutes with Bluehost. Who knows where your new adventure will take you in 2015 and beyond!
Regards,
Sam
Updated 2/16/2015