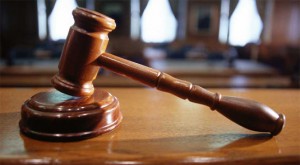 Making money online is one of the most audacious goals out there. To be untethered from an office and work from anywhere there is internet access is a dream come true. I never thought I'd ever make a sustainable income stream online until I was hiking in Santorini, Greece back in 2011. A client e-mailed me to advertise on FS while I was sipping an overpriced $10 beer at a bar. I put up the code in 30 minutes, and he sent me a $1,250 Paypal 15 minutes later. It was then that I knew maybe, just maybe I could make a living online!
Selling links is not a sustainable way to make money online anymore. We've seen Google wipe out a massive amount of sites due to link building practices that violate their terms of service. While I continue to believe every single site owner can do whatever they want with their own sites, if you want to gain search traffic from Google, then it's best to play by their rules.
For the past three and a half years since I left my day job, I've experimented with affiliate advertising. At first, I was reluctant, because it felt weird pushing a product. So instead, I decided to thoroughly use each and every product for several months before really writing about them on my sites.
Affiliate advertising is the best form of advertising because if you find the right products, they naturally complement the content on your site. I strongly suggest writing articles first, without having an affiliate product in mind rather than write an article for the main purpose of making money. This way, your article is much more natural. Readers can tell if you're just writing another product review post for money, or if you truly feel the product provides value to your community.
Despite being a user of all the products I highlight on my site and spending hours testing new features and functionality, I felt I could do more to build the trust of my readership. Thus, I'd now like to introduce you to the "authority affiliate" model.
BECOME AN AUTHORITY AFFILIATE
Every affiliate marketer should do the following basic three things:
1) Write value-added content that solves a problem through your content.
2) Find products that complement your articles by solving a reader's problem.
3) Use the products you highlight so that you have intimate knowledge of the product to answer reader questions.
4) Go beyond just writing "XYZ Product Review" post. It's important to show how you incorporate the product in other scenarios.
You can almost always tell if a blogger doesn't use the product or doesn't know the product if they:
1) Have someone other than themselves write a product review post. This is a good strategy to get review posts out there quickly, and you might be able to temporarily rank well in search, but in the long run you will lose out to those who have deep knowledge of the product.
2) Don't provide snapshots of their account information or provide anything more than generic feedback.
3) The author doesn't have the background to discuss the products.
I've been careful to thoroughly research, test, and use each product I highlight on Financial Samurai before mentioning them. My readers expect me to highlight the pros and cons, and demonstrate how I've used XYZ product to my advantage so they can follow along.
For example, I use LendingTree as a way to cross-check the lowest mortgage rates in order to have fire power to argue for a lower mortgage rate with my existing bricks and mortar bank. (See: How To Get The Lowest Mortgage Rate Possible)
Given the affiliate marketing space is so competitive, here's a better solution:
Become an authority affiliate by actually working for the very affiliates you use and highlight on your site! You're essentially doing the maximum by devoting your time and energy working for a company you believe in. Once you become an authority affiliate who can work side by side with the very people who've built the product that you use and promote on your site, you gain a huge competitive advantage online. Nobody else will have your insights into the company.
For example, since November, 2013 I've been consulting for Personal Capital in their marketing department to help build their online content. After spending 25 hours a week for 17 months working in their offices in San Francisco and Redwood City, I've accumulated more than 1,500 hours of experience. When I write about the financial tech company, I've got unique insights that cannot be matched by others.
If I didn't believe in Personal Capital, or like the people, I wouldn't bother consulting for them for so long because there's a lot of other fun things to do besides work once you're financially independent. There are also plenty of other companies to consult for.
Readers will trust authority affiliate content more than someone who has never used the product, stepped inside the product company's office, or spoke to the CEO at length about the offering. And given you've announced on your site that you are a consultant, there's absolute transparency. It's like going on CNBC and recommending a stock that you own. So long as you disclose your position, it's fine. You're just taking a step further and actually dedicating time and energy to work with the company as well because you believe in it so much.
If you are a publisher who wants to be a Personal Capital affiliate of their free financial management tools, you can sign up here.
KEEP LOOKING FOR COMPANIES YOU BELIEVE IN
There is a plethora of amazing financial technology companies out there who need help with their content marketing initiatives. We've got Lending Club, Prosper, Betterment, FutureAdvisor, Sliced Investing and WealthFront to name a few.
One of the other companies that really stood out to me was Motif Investing, since Goldman Sachs, my old employer invested in them in 2013. Motif Investing provides a much better way to invest online compared to brokerages like E*TRADE. For only $9.95, one can buy a basket of up to 30 stocks and ETFs, rather than pay $7.95 for each security. The interface is easy to use, and you can be your own fund manager.
After some friendly initial discussion at a conference, Motif Investing hired me on to consult with them for 16 hours a week on their content marketing. It's been great going into their office once a week in San Mateo and getting to know all the researchers, engineers, marketers, and senior management. Only after I sat down with multiple people for hours did I realize their value proposition of allowing investors to cheaply build a diversified investment portfolio.
What's more, my fellow Motif Investing colleagues have shared a lot of insights about the various motifs they offer and ways to utilize their platform to analyze portfolio composition, risk, and so forth. All of these insights will eventually be shared in future posts on my site.
As an authority affiliate for Motif Investing, I can now share any feedback from my community directly with the company to make improvements. As a reader, I'd much rather read about a product written by someone who puts his money where his mouth is with a $10,000 portfolio, and who spends hours understanding the product by talking to the people who created the product.
If you are a blogger who writes about investing, portfolio diversification, and retirement, you can sign up for the Motif Investing affiliate program here.
YOU HAVE MORE EXPERTISE THAN YOU THINK
Spend some time this week researching companies in your local area that you believe in. Test out their products on your own and see if they match the content you already naturally write about. You can easily find a list of your top 25 most visited posts on Google Analytics as a great way to start.
As a publisher, you're often solving someone's problem with content knowledge. But if you can take it a step further and find a product to help solve a reader's problem, then all the better.
As a veteran publisher/blogger, you have a tremendous amount of expertise. To your community, you can position yourself as an authority in a subject matter through your site. Now you can position yourself as an authority to any company looking to develop a presence online based on your expertise in content creation, SEO, branding, community building, social media and more. Every single company is looking to grow online!
If you can't become an authority affiliate, then do your best to differentiate your review posts and examples where you show how the product can best help your readers. And if you can't do any of this, then there's no better affiliate product than the one you create on your own. The web is just way too competitive right now for thin articles that don't provide much value or insight.
Finally, if you are a company trying to highlight your product online, it absolutely makes sense to hire a blogger at least part-time. Sure, hiring a veteran blogger with a large presence may not be cheap. But I'm confident your long-term returns will far outweigh your costs.
STARTING A MONEY MAKING BLOG
I never thought I'd be able to quit my job in 2012 just three years after starting Financial Samurai. But by starting one financial crisis day in 2009, Financial Samurai actually makes more than my entire passive income total that took 15 years to build. If you enjoy writing, creating, connecting with people online, and enjoying more freedom, learn how you can set up a WordPress blog in 15 minutes like this one. 
Leverage the 3+ billion internet users and build your brand online. There are professional bloggers now who make way more than bankers, doctors, lawyers, and entrepreneurs while having much more fun, much more freedom, and doing less work. Get started. You never know where the journey will take you!
Updated for 2017 and beyond.