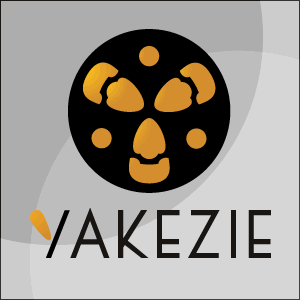 Hello everyone!  Thank you for making the Yakezie launch so successful.  We have been making continual updates to the site's core code and adding new functionality daily.  I hope you like what we have done.
It is almost time for the first round of member posts and I want to explain to everyone how this is going to be done.  I am sorry for the length here, but if you follow all the instructions I promise we'll be OK!  If you need further help, see the bottom of this post.
First, it is a requirement that in order to post an article on Yakezie you become a member of the site.  While it seems that most of you have already signed up, but if not yet, please do so.  The registration form is here: https://yakezie.com/wordpress/wp-login.php?action=register. Even readers without websites are encouraged to register to participate in the Belts of Honor system.
After you sign up for your Member Post,  I will be upgrading everyone to what WordPress refers to as a "Contributor".  If you are not familiar with this, don't worry, it just means that you can now create posts.
For those of you who are not familiar with WordPress, do not worry, it is a very simple system.  When you log in, at the bottom of every page on Yakezie, you will see a horizontal bar that is docked to the bottom of your browser window which I have named the "user bar".

To add a new post, simply click on the link with the sprocket icon that says "Dashboard". This area may look somewhat familiar to you if you have made any changes to your profile on Yakezie.  The difference now is the addition of a "Posts" link on the left side where you can "Add New Posts". Click "Add New".
This is the editor where you will add your post content.  You are free to edit and update your posts as often as you like, at any time of day.  When you are done, you will simply click the blue button on the right side of the post editor that says "Submit for Review".
Requirements of a "Complete" Post on Yakezie
Title
Main Content
Tags (located on the right sidebar; add up to 10 per post)
Featured Post Image (see below)
Optional
You can handcraft your own excerpt (if you do not know what this is, leave it alone)
You can pick the location where your article has the "Read More" tag.  If you do not add one, we will take care of this.
You can add a subtitle (new featured added with this post)
Please do not add any categories to your post. We are still finalizing the category structure and hierarchy for the site.  For now, we'll take care of the category for your post.
Adding a Featured Image
Yakezie makes use of a newer WordPress function called "Featured Image" which assigns a picture to each post, and displays it at different sizes and in different physical locations depending on what part of the site you are on (for example, in the search results).  In order to add a featured image, you must pick an image that you want to represent this post, download it to your computer, and then upload it to our Yakezie servers.
(WordPress will take care of all of the image resizing for you, so do not worry about any of that.  Please try to keep the uploaded images to under 1MB in size, though.)
To upload a picture to Yakezie.com:
Enter the post editor view (Dashboard |Posts | [YOUR POST NAME]) and scroll down the page until, on the right sidebar, you see the option to "Set Featured Image".
Click this link.
Up will open a box with a button that says "Select Files". Click this, and navigate to the location on your computer where the image that you want to use resides.  Select this image, and upload it.
You will see the progress bar move across the screen, and once complete, you will see the image thumbnail with a bunch of fields. You do not need to edit any of these fields.  They will not be used in this context.  Instead, simply click on the link at the bottom of the window that says "Use as featured image".
Then, once done, click the "Save All Changes" button and close the window.
If this process is successful, you will see a thumbnail version of your image in sidebar under the "Featured Image" section.  It's all about the clicking the Dashboard link on the User Bar after logging in.
Once your Member post is scheduled, uploaded, and published, you will be added to the Yakezie Network List. And gain access to the Yakezie Private Forums.  Congrats on becoming a full-fledged Member!

Sidebar: We have listened to all of the feedback about the Yakezie Badges and have decided to streamline the system with both "Member" and "Challenger" badges found on this site.  We will work on designing new "Challenger" badges for you to use if so desired over the original one.  Furthermore, as a Member, you are free to choose whatever color you'd like to keep things simple and free.  Challenger badges up this afternoon.

Thanks everyone!
Chris
Yakezie Webmaster
Looking to learn how to start your own profitable website? Check out my step-by-step guide on how to start a blog. It's one of the best things I did in 2009 to help earn extra money and break free from Corporate America!
Updated for 2017 and beyond.