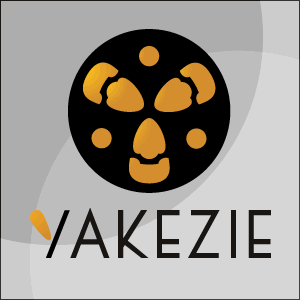 Over the past several weeks, we have looked forward to reading member posts and interacting with the members in the forums and on Twitter.  Yakezie is a powerful network of incredibly talented people.  We are surprised and amazed with what we read every day.  The majority of features Sam and I thought about for version 2.0 of Yakezie are online now, with the major goal of helping and connecting the Yakezie Network, as well as the new Yakezie Writing Contests. You may have noticed some changes to the site, but if you have not, this post will run through the new features.
Posts from Across the Network
It can be difficult to keep up with all of the different content that all of the member sites are publishing.  Yakezie now brings in all of the articles from each of the member's RSS feeds into one convenient location.  We only pull in a snippet of the article, and all of the links take a user directly to the member site so that a user can read and interact there.

To see this content, go to the homepage, scroll down to right under the featured article, you will find the new "Yakezie Network" tab, which will load the most recent blog posts from across the network.  You can also navigate to this section of the site directly by going to https://yakezie.com/posts-from-around-the-network.  New content gets pulled in several times per day.
Improvements to the Yakezie Network Listing
The Yakezie Network page has undergone a face-lift.  First, we have added a mozRank for every site in the list.  Similar to Google's PageRank, mozRank is a value from 1-10 given to each site across the internet based on several factors.  We've noticed that the PageRank system has not updated for close to a year now, thereby unfairly punishing newer blogs.  mozRank fixes the problem given that it updates on a regular basis.
Second, we have introduced a new, extremely simple, ranking system for sites in our network based on four factors:
50% weight for a site's Yakezie Belts of Honor ranking,
30% for a site's Alexa rank,
10% for a site's PageRank, and
10% for a site's mozRank.
KISS: We introduce four factors due to our desire to keep things simple and straight forward.  "Keep it Simple Stupid" is generally a great motto to have.  The weightings are done in a way that maximizes the correlation between effort and performance.  With a 50% Belts of Honor weighting, you know that the more you comment, post, and interact with your fellow readers in the forums, the more points you accumulate.
Our ranking heritage comes from the Alexa ranking system, and as such we keep a strong 30% weighting.  Alexa is the easiest metric to use to help track a blog's performance on the web since it's free and updates daily.  Meanwhile, there is much less direct correlation with your activity and a site's PageRank for example, hence a lower weighting.  At the same time, we recognize that advertisers still find Pagerank important, even though it no longer seems to update.  Hopefully, there will be a trend towards the use of mozRank, which does update regularly.
Sorting:  You are now allowed to sort the list by whichever of the four metrics you are interested in viewing.
Hopefully you will find the new system a step in the right direction.  To be on the Yakezie Network list itself is an achievement given the 6-month long process of regularly promoting others, writing consistent content, and building relationships.  However, it's difficult to please everyone all the time.  Hence, feel free to e-mail Google or mozRank or even Alexa if you find your respective rank unsatisfactory to your liking.  With the 50% Belts of Honor weighting, it is very straightforward that you have the power to move up the rankings if you so desire.  We will revisit our weighting system in the future if Members feel there should be changes.
Yakezie Writing Contest and Donations
Finally, one of the best ways that we can live out our mission to Selflessly Help Others is through the Yakezie Writing Contest.  Yakezie.com now has donation buttons so that members and readers can directly support the Yakezie Writing Contest every month for new recipients (read more about the Yakezie Writing Contest initiative here).
Please help spread the word to families and children who you think would significantly benefit from financial help and mentoring.  We know there are people out there.  We just need to connect.
Yakezie: Three Sources Of Content
Member Contributions: We welcome those of you who would like to write for Yakezie.com to do so.  Yakezie.com is an open platform which just continues to grow.  If 60 Members each write one post every two months, we will have plenty of content to last into perpetuity.  Each Member can view the Editorial Calendar on the dashboard, which will be used as a guide for future posts and topics.
Update: We would love to see member posts as soon as next week.  If you have an idea for a post, please add it to the site and let us know that it is there. ~Chris
Yakezie Network Tab: This new feature is a great way to view snippets of Member's posts in a do follow format that leads the reader to the respective sites.  Couple the Yakezie Network tab with the Yakezie Network list and you've got two great ways to keep up with some of the best personal finance and lifestyle content on the web!
Writing Contest Essays: During the last week or two of every month, we will highlight the finalist essays for that month's Yakezie Writing Contest.  We will probably start of slow, given the new initiative and the lack of awareness, but hopefully as the program gains more traction, we will have more entries.
We cannot wait to see what's in store for Yakezie.com over the coming months.  The community that has been created here is truly amazing, especially thanks to the generosity and willingness to help Members and non-members alike.  The Beta Challenge class looks like it's rocking and rolling as well and it'll be exciting to read new Member Posts  starting the beginning of February, 2011.
As always, let us know what you think of the changes.  Also, if you want to see something new, share with us your thoughts in the comments and we'll try to make it happen.
Looking to learn how to start your own profitable website? Check out my step-by-step guide on how to start a blog. It's one of the best things I did in 2009 to help earn extra money and break free from Corporate America!
Updated for 2017 and beyond.