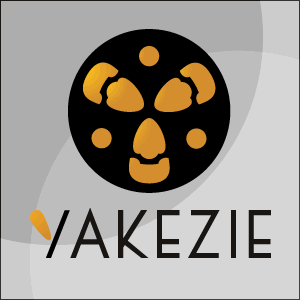 Welcome, challengers! So, looking to get your Alexa under 200,000 but not quite there, yet? Maybe you're not sure about this whole blogging thing and are feeling a little burnt out? The truth is, getting under 200,000 is simple, but it's not necessarily quick or easy. I want to share a few tips that I have learned over the past few months, as I believe that they will be able to help you out as well.
Build a community
One of the main differences between a blog and a website with static pages is that a blog has a sense of continuity and personality. Engaging blogs build a loyal base of readers and fans around them, and this community becomes an important part of the blog. Personally, I don't know if I could keep on writing if I never got any comments or feedback. Without a community, a blog becomes a dead space.
Comment on other sites
Have you ever heard of the expression "you reap what you sow" ? To start building that community, you need to go out and start commenting on other blogs. When doing this, you can start with a list of the top personal finance blogs, and comment on those posts that you find interesting. Your comments should add value to the site, so be sure that you're reciprocating and leaving valuable comments. Comments like "Cool stuff, dude. Come check out my site." should be avoided in general.
While leaving comments on other posts, you will often see interesting comments written by others on these same posts. Following these comments will give you more blogs to read and participate in. Before you know it, some of these blogs and their readers will start coming by to check out your site, too.
Link out to others
As you participate on more and more blogs, you will find many posts that you would like to share with others. One way of sharing these posts is through social networking, or if you are like me, in weekend reading editions. :) These weekend reading editions can be a great way of promoting fellow bloggers, and they can also be a great way to discover new blogs. I discovered First Gen American through a roundup. Try linking out to others, and they will notice it and appreciate it over time; before you know it, they will start linking out to you, too.
Don't toss your readers into spam jail!
One drawback of participating in the community is that most blogs run Akismet by default, and Akismet is too aggressive in flagging spammers. The more you comment on other blogs and the more you link out to others, the more likely you are to be flagged as spam! Many fellow members of the Yakezie community have been labeled as spammers by Akismet, including yours truly. In keeping out real spam, you also run the risk of alienating readers who are unable to comment on your website because they are getting tossed into your spam folder.
Fortunately, there is a plugin for WordPress that offers salvation out of the spam jail, and makes your spam folder much easier to manage at the same time! That plugin is Conditional Captcha, and it can be installed by going to the "Plugins" section of your WordPress dashboard and selecting "Add new". With Conditional Captcha, a captcha will be displayed only for those people flagged as spam by Akismet (or Typepad Antispam), and you can then choose to place the comment in the pending queue, leave it in the spam, or automatically approve it.
Optimize your site
I recommend you take a look at the following websites and follow their suggestions. Optimization doesn't have to be tricky or time-consuming, but a few simple tips will not only improve your reader experience, but will also help you crack that goal of 200,000.
One optimization that I personally did was enable "WP Super Cache" with "Preload" enabled and "Use mod_rewrite to serve cache files." This enabled my site to improve from "Very Slow" to "Average" on Alexa's ranking website. Now that the search engines and Alexa are taking site speed into consideration, this is very important, especially for those of us on shared hosting!
Please note that if you do enable the super cache, some plugins may not work as expected since their output will now be cached.
Closing tips
Blogging will be tough if you feel that you are "obligated" to write about certain topics, in a certain way, or a certain number of times per week. Chances are, someone's already been there and done that. You will have a lot more fun and success if you write with your own voice, write in what interests you, and if you are yourself. While standard search engine optimization says that it can be better to have a niche rather than to be a jack of all trades, that niche can be part of your personality. Many other sites, such as Yakezie founder Financial Samurai excel at writing with their own voice.
Remember: when in doubt, follow the Yakezie values of generosity and reciprocity. That alone will carry you far, and you will crack 200,000 before you know it!
So, reader, what are your own thoughts on building a community, as well as website optimization?