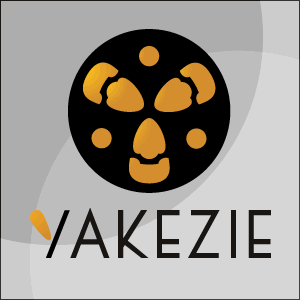 Technical Issues Explained
As some new readers have noticed over the past 48 hours, Yakezie.com has been experiencing some technical difficulties. The latest scholarship was listed on Fastweb.com thanks to Little House's community outreach efforts, and in a matter of a few hours, we received over 6,000 additional visitors from the site, or nearly 6x our highest traffic day since Yakezie came online.
Last month, when we launched the first scholarship, we received 14 essays submissions and over the past 48 hours, we are averaging more than that per hour (during the day).  Needless to say, the slow and steady growth that we expected for the scholarship has not occurred.  Our servers were pushed to capacity and our user registration system broke under the pressure.
Yakezie.com has now been moved off of our lowly VPS onto a dedicated server and I would like to thank our hosting provider, InMotion for keeping the VPS server running even though for much of the day, it was running at 200% capacity.  Yakezie.com did not see any down time during the move.
Registration System Working Again
Our registration systems are now working, and the headaches around our email notification and password reset system should be resolved.  But, if you attempted to submit a scholarship essay or register for the site, but were unable to complete this action, please try again now. If you believe that your scholarship essay was not submitted correctly, and you cannot submit another because the page says "You have already submitted and essay for this scholarship", please email it to
scholarship [at] yakezie [dot] com
If the scholarship essay page submission page allows you to submit an essay, then your original essay was not submitted correctly and you will need to submit it again.  The system will not allow you to submit an essay twice, so do not worry about being penalized.
Please Follow Instructions
Please note that essays that do not meet the scholarship guidelines or do not answer an essay question will not be eligible to compete.  All essays must be 700-1000 words long, spell-checked and edited for grammar, and accompanied by a short bio with picture.  If you are unsure about the guidelines, see the original post here for the complete rules.  Also, we encourage you to check out the three winning essays from the first scholarship as good examples.  The Yakezie Scholarship Committee plans to choose the Top 30 essays to be published and voted on by readers and Members over the course of a month.
Welcome To The Yakezie Network!

The Yakezie is one of the web's largest interactive personal finance and blog network where we regularly share our original Member content and featured guests posts to you.  The Yakezie Writing Contest  is our charitable initiative where we plan to host at least six contests and reward 18 winners a year.  We hope you enjoy getting to know the community through our posts or through the Yakezie forums.  Please also keep in touch by signing up for our RSS feed!
If you have any questions, please send them to webmaster [at] yakezie [dot] com and I will try to answer them as quickly as possible.  You can also comment on this post and I will attempt to answer questions there.
Chris & Sam
Photo by Keng Susumpow via Flickr (Creative Commons Attribution)