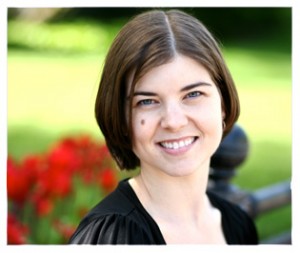 I'm Jaime and I blog at Eventual Millionaire. I'm a mom of two adorable young children and work part time as a business coach. My blog is about becoming a millionaire by getting out of debt, creating your ideal lifestyle, and making a million doing what you love. It's not about working 60+ hours per week and never seeing your family, that's why it's called Eventual Millionaire.
Since I was little I have had the goal of becoming a millionaire. I want to be a millionaire not only for the money, but for the person I'll become when I reach the goal. The challenges I have faced and will face in the future will really shape me to be a better person. The million dollars in the bank will be a great bonus.
My Story
The reason why I am so passionate about not working 60+ hours per week and never seeing your family is because I did it. At the age of 22 I landed a six figure job and traveled around the US. It sounded like I had the perfect job.
But after two years of never seeing my husband, being stranded in an airport often, and a growing desire to have a baby, I knew I had to quit. I wanted to stay at home or work part time once we had children. The problem was I made over two thirds of our income and we were $70,000 in debt. My husband was a performing artist and his income varied.
It sounded like it was impossible for me to quit my job, even if we paid our debt off; but we took it one step at a time. These are the steps we took:
Setting the Goal
A goal is a great way to measure your progress. Our goal was "To be able to stay home for at least a year by December 2006" (December 12, 2006 was my due date once I became pregnant)
Becoming Debt Free
Controlling your money is so important if you want to have freedom. We realized that in order to sustain our goal for longer than a year we would have to pay off our debt. Since I had a great income at the time we figured now was the best time to crush our debt.
Taking Bold Actions
This is a step that is sprinkled everywhere but I like to highlight it because it's so important! It's an action that is hard to do, but reaps a big reward. It's an action that has effort and fear written all over it. It's an action that has to be overcome. Just like when we sold our two month old Honda Civic.
Working Part Time
After I quit, I realized that I love to work, I just didn't like working for my previous company. I was able to apply a lot of what I knew with personal finance to starting my own business. Figuring out what I loved to do took a long time, but it was one hundred times worth it. I no longer dread Sunday nights. I actually am excited for Monday mornings!
Building My Net Worth
My net worth is building slower since I only work part time, but my goal is to reach millionaire status by the age of 40 while living a life of freedom. If I had stayed at my previous job I could have become a millionaire by the age of 30. But most of us in Yakezie can agree, life isn't just about money.
My Mission
My mission now is to help other people do the same, even if they think it's impossible. I started a new blog called Lifestyle Moms (which is entered into the new Yakezie Challenge). I want to help Moms not only life the lifestyle they want, but to be able to teach their children about personal finances and living their ideal lifestyle too. Dads are of course welcome too!
My Thanks to Yakezie
I started Eventual Millionaire back in March of this year. I learned about the Yakezie Challenge shortly after and was amazed to meet so many other bloggers that were willing to help each other. I was able to sky rocket my Alexa rank from over 3 million down to 130,000 by the end of the challenge. Within the first three months I had almost 500 subscribers. I owe a lot of that to my friends in Yakezie!
Thanks everyone!
Looking to learn how to start your own profitable website? Check out my step-by-step guide on how to start a blog. It's one of the best things I did in 2009 to help earn extra money and break free from Corporate America!
Updated for 2017 and beyond.