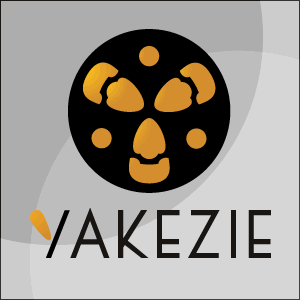 The following is a guest post from MD of Studenomics. Today he's releasing a new eBook for 20-somethings that are trying to decide if they should buy or rent a home right now. This quick read will help you save thousands of dollars by making the right choice when it comes to this very important decision.
I find these days that most people on the internet aren't modest at all with their accomplishments. Everyone is quick to brag about something. I don't get that. Today I wanted to share some of my mistakes with you guys in hopes that you can learn from them. I wanted to share real estate investing mistakes that I made. These are mistakes that I don't want anyone else out there to repeat.
I've always been a strong supporter of the "work hard, party harder" mantra. During college I would work full-time hours while trying to maintain an active social life and a girlfriend at the time.  I enjoyed working.  I especially enjoyed working if I knew I had an end goal in mind.  From an early age my goal was to own property.  I'm not sure why I wanted to own property.  I just did.  So I worked, studied, partied, and saved in hopes of being a home owner before any of my peers.  I eventually did become a home owner.  I also made many real estate mistakes that I hope
none of you repeat.
Below are the real estate mistakes that I unfortunately made:
Making a snap decision.
I barely conducted any research at all before I chose the condo that I wanted to buy. I don't even think I looked at another unit. I'm embarrassed to admit this. It's like marrying the first person that you kiss. If you plan on buying a home in the near future, I strongly suggest that you check out many different places over an extended period of time.  You don't want to make a snap decision that you'll later regret.
Not taking the contract seriously.
Upon reviewing the contract, my lawyer informed me that the contract stated I couldn't rent the unit out for a set amount of time. For some reason, my young and foolish self didn't take this too seriously. I figured that there must be a way around this little issue. Well guess what? There wasn't a way around this. I had to stick with the condo for one year. The good news is that one of my buddies offered to move in and paid rent. We ended up having the best summer ever last year. The bad news is that I didn't the contract seriously.
Not factoring in all of the costs.
The reason I now always preach the idea of factoring in all of your costs when it comes to buying a home is because almost all first time home buyers forget to do so. We think of the usual stuff- taxes, lawyer, and moving expenses. We tend to forget a few of the other costs.
What are some little known home ownership costs that I forgot to factor in?
Increase in consumption. With a new place you're going to want to spend some money on getting the newest furniture and toys in there. This includes a nice flat screen TV and some slick leather sofas.
Higher monthly expenses. When you rent your monthly cost is pretty constant. As a home owner your monthly expenses will increase depending on how much electricity you use (if electricity is included in your rent) and various other factors. You never know when you're going to have to replace something around the home. You're also going to have seasonal expenses that come along with yard maintenance (shoveling snow all the way to fueling your lawn mower)
More social events. Now that you have your own place you're going to have your buddies over and they're going to want to come over more often. You need to factor this into your budget as a home owner.
Once you factor in the well known and the not-so well known facts of buying a piece of property, you'll have a better understand if this is the right move for you at the moment. These expenses can be a killer if you don't think about them in advance. Please don't make this mistake.
Letting my emotions get in the way.
My emotions got into the way. I wanted to be a property owner at a young age so badly that I didn't care about anything else. The euphoria of owning my own place was much greater than the reality of all of the expenses. If you let your emotions get in the way you can make some poor financial decisions when it comes to real estate. Try to be objective as much as possible when searching for homes.
Despite making all of these mistakes it seems like everything has turned out for the best in the end. I've been enjoying my independence with the condo, I plan on renting it out soon to travel, and from what I understand the market value has gone up greatly. I guess you could say I didn't completely screw up.  I don't have any charts or historical data to back this up. I do know that a similar unit in my building recently just sold for much more than the original cost. This doesn't guarantee that I can sell it for the same amount, but it 's a good sign that there's demand for units in this building.
STRONG RECOMMENDATION
Shop Around For A Mortgage: LendingTree Mortgage offers some of the lowest refinance rates today because they have a huge network of lenders to pull from. If you're looking to buy a new home, get a HELOC, or refinance your existing mortgage, consider using LendingTree to get multiple offer comparisons in a matter of minutes.  When banks compete, you win.
Invest More Surgically In Real Estate: I'm looking to invest in the heartland of America through real estate crowdfunding site, RealtyShares. RealtyShares is the largest, and most comprehensive platform where investors can take a look at various real estate deals around the country and invest more surgically. The coastal real estate markets are now cooling in 2017. It's time to invest in Middle America where cap rates are 10%+.
Updated for 2017 and beyond.