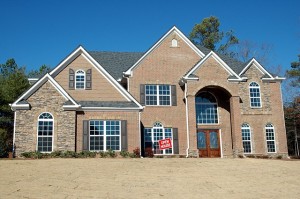 While the IRS considers receipts derived from real estate investments "passive income," the fact of the matter is owning and managing property is typically anything but passive. And frankly, should you approach it as such, you're likely to find success to be elusive.
With that said, if you're wondering what to expect when you invest in real estate, the first thing you should anticipate is to be involved. Like any other investment, if you leave its management solely to others, you're likely to find everyone involved is making good—except you.
The Learning Curve
One of the biggest advantages of investing in real estate is the fact you can mitigate many of the risks simply by taking the time to properly educate yourself. Like any other endeavor, real estate investing has buzzwords and principles with which you should become familiar.
The more you know about calculating cash flow, return on investment, net income, cap rates and valuing properties, the more likely you are to assemble a solid portfolio with lots of profit potential too. Attending seminars and training programs can be helpful as you familiarize yourself with your local real estate market. There's a lot you can learn online too, especially since real estate is so cheap in America relative to other developed countries.
Finding experienced people doing what you want to do and networking with them for tips and advice over coffee or lunches is another good learning strategy. It takes time to learn the intricacies of local real estate markets, so be sure to pace yourself don't rush into a big purchase if you haven't done enough research. Talk to as many agents as you can in your area and regularly attend a variety of open houses in multiple neighborhoods too.
Time Spent Looking at Properties
It might be a cliché, but three of the fundamentals of real estate investing really are location, location and location. You need an area with favorable property taxes, good schools, low crime and high employment opportunities. Ready access to shopping, entertainment and recreation are also desirable.
Within all of that, you also want solid, well-maintained properties with appeal for families if you're looking at single-family homes, or young adults if you're looking at apartment buildings. The best way to find a good one is to have spent a lot of time looking so you know it when you see it.
A Need For Sufficient Cash Reserves
Sitting on a thick cushion of capital, you'll have a lot more flexibility when it comes to certain decisions. Let's say you've bought your first property — a single-family residence — with no cash in reserve. You're now under intense pressure to find a tenant because if you don't have somebody paying the mortgage, you're going to do it yourself, with no money.
Thinking somebody is better than nobody, you rent to the first person who can fog a mirror. They turn out to be a deadbeat who doesn't pay the rent and trashes the place. If you'd enough cash on hand to hold out until a properly qualified tenant came along you'd have been in a much better position. Similarly, when the need for repairs or other maintenance arises, you won't risk seeing them evolve into more expensive problems because you can't afford to deal with them right away.
Hands on Management (at least at first)
While you may ultimately decide to go with a property manager, you'll still need to understand the nuances of the business so you can have intelligent conversations with your manager. The best way to get there is to spend some time doing it yourself to gain a good footing.
Wealth Accrues Gradually
Real estate investing is a 'get rich slowly' proposition. If you take your time and make your decisions based upon logic and careful analysis, you will make money. On the other hand, if you act impetuously and jump at every seeming opportunity make money quickly, you'll regress from investor to speculator and take on all of the risk that goes along with that activity.
Slow and steady does indeed win the race. So, when it comes to what to expect in real estate investing, you should plan to treat it with the same patience and fortitude you'd apply to any other career.
Consider Real Estate Crowdsourcing
If you want to invest in real estate but don't have the means to afford a downpayment, don't want the commitment and responsibility, aren't sure where you're going to settle down yet and want flexibility, real estate crowdsourcing might be right up your alley. Did you know that venture capital firms have funneled an estimated $1.5 billion into real estate tech startups in 2015 alone?
Since Congress legalized crowdfunding for real estate projects in 2012, the internet-based financing source has grown dramatically, from $396.4 million in 2013 to $2.5 billion in 2015, according to the Los Angeles–based research and advisory firm Massolutions.
Real estate crowdsourcing provides a lot of flexibility and options that traditional real estate investing can't. You can gain exposure to properties in areas far from where you live, diversify between residential and commercial properties, diversify, invest small tranches into multiple properties and not have to worry about any of the maintenance, management and upkeep that come with traditional real estate investing.
Readers, do you own real estate? For those of you who do, what have been your biggest pain and gain learning experiences? Have you considered real estate crowdsourcing?