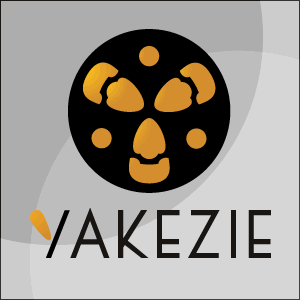 Greetings!  My name is Kris and I write the blog Everydaytipsandthoughts.com.
I bought my URL last October when I was still working.  I was a contractor for HP (part time, and from home) and my project was coming to a close.  I knew that I would soon be back to  being a 'stay at home mom', so I knew I was going to get my chance to try and write.
That first day of writing didn't happen until months later.  My first blog post was in March, 2010.  I wasn't sure where to start, so I just started writing.  I have so many interests that I couldn't pick just one.  The focus of my blog so far has been personal finance and money saving tips, but also covers many aspects of life in general.  Some days, I just may write about any old thing, especially on Thursdays when I feature 'Thoughts For Thursday'.  That day is open to anything.  It could be about playing with wooden airplanes in the backyard or talking to someone for the last time.
My Background
I have lived in Michigan my whole life.  I grew up a mile outside of Detroit, in a neighborhood of small bungalows, and not a whole lot of money.  Many families lived paycheck to paycheck, and most high school graduates did not go on to college.  However, I knew I did not want that for myself.  I wanted the ability to be financially independent, and I knew college was the only way to attain that goal.  Basically, I wanted OUT.
So, I took advantage of any scholarship I could get my hands on and paid my own way through college.  I obtained a BA in Finance and an MBA in Materials and Logistics Management, both from Michigan State.  I guess you could also say I got my "MRS" degree as my husband and I got married a week after graduation, at the age of 23.
We struggled financially in the early years of our marriage as I had a lot of student loans, credit card debt, and wedding debt.  (Side note:  don't ever have a big wedding if you can't afford it.  We were young and stupid and did what we thought we were supposed to do.  My wedding would be so different if I had to do it all over again.)  Actually, my husband got the opposite of a dowry since I had a ton of debt, and he had none.  It took a few years to pay all the debt off, and I have never paid another dollar in credit card interest since I was 25.
Struggling financially throughout my early life made me who I am today- someone who hates to spend, and someone who can't tolerate people making excuses for not being able to do whatever they want to do.  I really believe anything is possible in America if you are willing to work hard for it.
I have been married for 19 years now, and have 3 kids, ages 16, 14 and 12.  The career I had was entirely with EDS/ HP, working in a job I didn't really enjoy (computer programming/project management), but it allowed me to work from home with the kids.  So, I tolerated a job I didn't like in exchange for being with my family.  Ironically, I am most likely going back to that same job in the near future as I have a hard time turning away money, but I will still be blogging.  (I know, I am somewhat selling my soul for cash, but money is always good.  Plus, I do like the people I would work with.)  My ultimate goal is to grow the blog enough to where I don't have to rely on a corporation for a paycheck.
My Real Passion
First, my favorite job is being a mom, hands down.  When I was in college, I thought I would be a career woman and tear up the business world.  However, once I had my first child, I thought 'when can I quit?'  Being home with my kids has been the best time of my life.  Please keep in mind, I am not judging anyone who is a working parent.  I am speaking strictly about myself.  Everyone has different things that make them tick and be happy.
Second, I love personal finance.   I really learned a lot from all my Finance classes in college, and it has been great to be able to apply some of that knowledge in real life.  I also manage the money in our marriage, so I have spent plenty of time looking at mutual funds, stock trading, 529 plans, 401ks, you name it.  However, I also enjoy some of the very basics of personal finance, from saving money at the grocery store to preparing financially for a baby.
Third, I am very interested in health.  I love to read medical stories (I have actually read most of the Merck Manual), and I also enjoy finding ways to lead a healthier life.  Some ideas I stick with, others I don't. However, I have always learned something along the way. However, I never stray from my goal of trying to exercise regularly, and eat as healthy as possible, even when life gets busy.
My Goals
Personally, I want to be debt-free as soon as possible.  I hate debt.  The only debt we have is our mortgage, and I would love to get rid of that ASAP.  Paying all that interest on credit card debt early on taught me that spending money I didn't have was the equivalent of cashing my check and putting part of my earnings through a paper shredder.  Forget that.  I want that money for the family.
The goal for my blog is to educate people, and to provide some enjoyment.  I am a fairly social person, and I want to share things I come across.  In my 'real life', I give all kinds of financial and other types of advice to my friends.  I wanted to be able to share that advice with more people that could possibly benefit.  My suggestions are 'everyday' ideas that just about anybody can understand and apply.
My Message To The Yakezie
I was a late joiner to the Yakezie Party.  I believe my Alexa rank was in the 600,000+ range when I became aware of Yakezie.  However, because of technical difficulties, I did not fully join until my rank was somewhere in the 300,000+ range (I think).  However, I initially started following the principals of the Yakezie even though I wasn't a full-fledged member, and  my ranking starting improving dramatically.  This is such a fantastic group of people, it is rare you see so many people wanting to help each other so much.  Sam, thank you so much for all you have done for the group.  Actually, I think  we owe you a party.  You can host it out where you live and we can have a smack down over which coast is best!
To everyone else in the group, I extend a huge thank you to you also.  I am not a huge success by any means.  But I feel like I am amongst a group of great friends, and the camaraderie keeps me going when I feel like I am hitting  a huge wall.  When I wake up in the morning, I am excited to read some other blogs and get writing myself.  I have never felt this motivated in any other job, and all of you are a part of that.
I love interacting with my readers, so please feel free to stop by my site at any time and leave me a comment!
We invite you to read all the Member Posts and join us for further discussion in the Yakezie Forums.