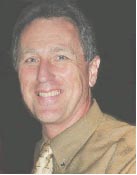 Hi. Joe Plemon from Personal Finance by the Book here. I have enjoyed the member posts to date and have admired how you write so graciously and unassumingly about yourselves. But now that I am doing it myself, I struggle about how to make this post interesting without sounding like I am tooting my own horn. Oh well, I am not much of a horn tooter, so here we go, interesting or not.
About me
I live in Southern Illinois with my wife, dog and cat. Because I graduated from high school the year Len Penzo was born, I assume that I am the oldest Yakezie member. Jan and I have four grown children (all good money managers) and three grandchildren. Like several others in our group – going from memory here – Len Penzo, Kevin from Invest it Wisely, Joe Taxpayer, Darwin from Darwin's Finances, Engineer Your Finances, Money Green Life (and surely others), I am an engineer. Well, a retired engineer. Because engineers are notoriously frugal (some say "tight") math nerds, we are normally good with money. However, I assumed engineer writers were anomalies until I discovered I wasn't alone. Or maybe we are all anomalies.
Personal Finance
I became interested in personal finance by listening to Dave Ramsey on the radio, reading his books and hosting Financial Peace University at our church. When I saw first hand how the simple Baby Step approach helped dozens of families, my appetite was whetted to help even more people. So, in 2006, I took the required training to become a Dave Ramsey Certified Counselor and opened my own business – "Plemon Financial Coaching". I have always enjoyed writing, so to get more exposure for my business and earn a little money, I pitched a personal finance column to two local newspapers. They bought it and I have been writing the weekly newspaper column "Dollars and Sense" ever since.
Starting a blog
What does all this have to do with blogging? Fellow Southern Illinoisan Jeff Rose, who writes Good Financial Cents, read my newspaper articles, asked permission to run them in his blog and eventually encouraged me to start my own blog, which launched in July, 2009.  Actually Jeff did more than encourage; he set it up for me and held my hand for months until I was eventually able to wean myself from his watch care. Thank You Jeff Rose!
Yakezie
Yakezie has not only helped my blog grow and my Alexa number shrink (from 330,000 to a little under 100,000), but has drawn me out of my shell. Understand that although I am not an introvert,  I am far from outgoing. When surrounded by strangers, I would prefer to stick my nose in a book than initiate a conversation. Therefore, I am reticent to comment on other sites, not because I don't like reading the posts, but because I prefer to blend into the background. This, of course, is not a good attribute for successful blogging, so I want to thank all of you who have visited and commented and make me feel like I belong. Nowadays, while I am not yet a gadfly, I thoroughly enjoy the camaraderie of the group. You have successfully and selflessly promoted me and I am grateful.
Personal Finance by the Book
Personal Finance by the Book is exactly what the name suggests: my goal is to write helpful personal finance content based on biblical principles without sounding preachy. I hope I have succeeded so far.
Some posts you may enjoy are:
Debt Free in One Year – A True Story – the story of how my son and his wife got out of debt…and also runner up in Free Money Finance 2010 March Money Madness.
Stretch the Life of Your Mower by Giving Him a Name – my attempt at humor.
Unemployed?  Are You Rocking or Are You Rolling? – both challenge and encouragement to the unemployed.
After saying hello, join us for further discussion in the Yakezie Forums.