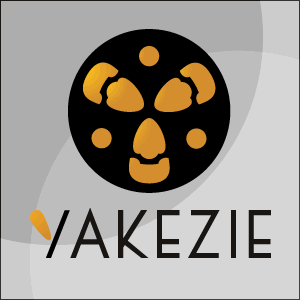 About four years ago, I stumbled across some of the first personal finance blogs I ever read.  I was hooked.  I don't recall too any of the original blogs I followed, but it didn't take long until the thought hit me, "Why don't I give this a shot?"  With that, Money Beagle was born.
I've been going for a little over three years now.  I've had some stops and starts along the way, but I thought I'd take a look at how blogging has changed my life.  That sounds pretty big, to say that it's changed "my life", but it's no exaggeration.
A Moment In Time
I remember pitching the idea of my blog to my wife.  We were at the beach one evening after work enjoying some time.  This was a few months before we got pregnant with our first child, so the memory is a peaceful one :)  I remember pitching the idea of my yet unnamed blog, and she was so supportive it overwhelmed me.  That moment, knowing I had her support and bringing her in the loop of my vision, is one I'll cherish forever.
Finding My Motivation
A couple months later, I finally launched Money Beagle.  I was excited.  A few friends and family started reading my blog, and my biggest motivation came when I started getting regular comments from a blogger I'd never heard of.  Shtinkykat (who still has a blog) became a follower, and I in turn became a regular on her blog.  It was my first experience of seeing how blogging can bring people into your lives that wouldn't otherwise be there.  I was also happy because now I had a forum to share my successes and failures, to list my goals and more importantly, to hold myself accountable to them.
Losing Touch
The initial euphoria of starting a new venture and getting some readers faded a bit.  So much, that after a few months, I started getting discouraged.  I started seeing other blogs that had started around the same time find greater success, get more readers, and build better relationships.  My posting schedule went out the window.  It was days between posts, then weeks, and maybe even more than a month.  When my hosting contract came up, I didn't even renew.  My blog, for awhile, went dark.
When Beagle Got His Groove Back
I thought when I let Money Beagle fade that nobody would notice.  But, people did.  I didn't give up the domain name, so I still got my e-mails, a couple flowed in asking what had happened.  The biggest kick in the pants came when my parents and my wife reminded me how much I loved it, and encouraged me to continue.  It was then that I realized I had lost sight of why I started.  My initial goal was to share my experiences about money.  When I started getting focused on SEO, and subscribers, and page visits, and other blogs, I lost sight.  It hit me that I needed to forget all that, or at least put those things down on the priority list.  I re-launched my blog, pulled out most of the old posts, started writing on a regular schedule again.  Although, many of those items are still important to me, none is more important than writing simply because I enjoy it.
The Rainbow That Shines
One of the frustrations I had during my dark period was that it seemed that many big blogs kept getting bigger, and I didn't see any hope of ever being able to 'make it and getting any support from any of those 'mega-blogs' was all but impossible'.  Then, out of nowhere came a rainbow.  A rainbow called…Yakezie.  This was what I had dreamed of without even knowing: A network of blogs where blogs of varying size were committed to helping each other grow and prosper.  The moment I described above when I pitched the blog is the most important moment of Money Beagle's life.  Reading about the Yakezie is a close second.
With the Yakezie, I've developed blogging relationships with many other bloggers that I would probably never have had the opportunity to otherwise.  I've learned more about such things as SEO and monetization than I would have in ten years otherwise.  I've gotten support from so many Yakezie members in countless ways.  I find that more and more time I spend wearing my 'blogging hat' goes to the Yakezie.  And, the part that blows my mind?  As much as I've worked on getting more involved, I know I've just scratched the surface!  The Yakezie has so much to offer.
Moving Forward
Blogging has changed my life in so many ways.  It's given me a forum to express myself.  It's given me relationships that I wouldn't have otherwise have.  It's given me determination.  It has let me experience happiness, sadness, frustration, joy, and everything in between.  But, most of all and most importantly, it's given me better insight to myself and it's given me more pride in myself, and for those things, I am very grateful.   I can't wait to see where blogging takes me next!
STARTING A MONEY MAKING BLOG
I never thought I'd be able to quit my job in 2012 just three years after starting Financial Samurai. But by starting one financial crisis day in 2009, Financial Samurai actually makes more than my entire passive income total that took 15 years to build. If you enjoy writing, creating, connecting with people online, and enjoying more freedom, learn how you can set up a WordPress blog in 15 minutes like this one. 
Leverage the 3+ billion internet users and build your brand online. There are professional bloggers now who make way more than bankers, doctors, lawyers, and entrepreneurs while having much more fun, much more freedom, and doing less work. Get started. You never know where the journey will take you!
Updated for 2017 and beyond.