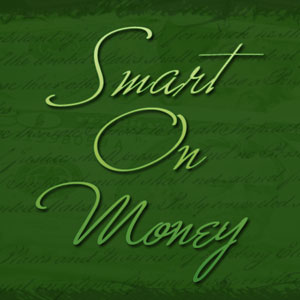 Mr. Money Smarts here from Smart On Money Personal Finance Blog.  Thanks for allowing me this space to share a little bit about myself, talk about my blog and blogging goals, and to share my experience in the mighty Yakezie. 

My Background
I'm a 34 year old midwestern father of one little boy (born a month after I launched my site!), and husband to 1 beautiful wife of 8 years (With the popularity of that show "Sister Wives", I thought I should mention I have only 1 wife).  I'm a graduate of the University of Minnesota, and my day job is working in the IT department at a local advertising agency that specializes in working with automotive clients and big dealer groups.  It's a good place to work, and I've been there for almost 10 years now.
In my free time I love playing tennis, mountain biking and watching my favorite teams, the Twins and Vikings.  Now if Brett Favre could just get his act together!
Of course, I love writing as well – writing for my site in addition to a couple of others on a regular basis.   My love of blogging has seriously cut into my time for other pursuits, but it has been a ton of fun, and I wouldn't trade it for anything.
My Blogging Pedigree
I've been blogging on my family and personal blogs since the mid to late 1990s (when did blogs start?), and I am even old enough to remember the wonderful sound made by a modem as you dial in to one of those old fashioned message boards.  Ahh. the good old days.
I only seriously started blogging about personal finance and money topics in January of 2008 when I launched my first personal finance site – that shall remain nameless here.   I'm sure you can find it if you try hard enough.  :)   That 1st site has done quite well, and earlier this year after hiring several staff writers for my first site to keep the content fresh,  I decided to start a second site.  I hoped to cut the learning curve down quite a bit – this time not making some of the mistakes I made the first time around.  My hope was to double the site income and create a full time income from blogging.  (That fits in well with the second Yakezie challenge!)
So far it has been tough to keep motivated to constantly write new content, but I've been able to write 3-4 posts/week for the past 5-6 months – and it's starting to pay off.
Yakezie And My Site's Progress
When I joined Yakezie I joined with the goal of getting involved with a group that would help me to improve my site's Alexa ranking, in addition to hopefully being a great place to help promote my site, get backlinks (and give them), and just have a good time chatting with like minded bloggers.   I don't think you can over-estimate the usefulness of having a network like this to bounce ideas off of, and help you along the way.  It's one of the reasons I love the personal finance blogosphere – because everyone is so friendly and ready to help each other out.
Yakezie has done wonders for my small 6 month old blog, helping me to grow from a sorry 10,000,000+ Alexa ranking all the way down to it's current ranking of 124,358 as of this post.  I'm amazed at how fast it happened thanks to the help of all of you folks here – so thank you!
In the first few months blogging on Smart On Money I've been able to grow the site from 1800 page views that first month to where I'm now averaging over 10,000 page views the last couple of months.  I hope to continue the upward trend over the coming months.
Why I Love Blogging
Blogging has been a great hobby (turned second job) for me over the past couple of years, and there are a lot of reasons I love it.
You can make money doing it! (I'm almost making as much as my day job now if you combine income from all my sites.)
Great way to engage with others out there:  I love engaging with commenters, commenting on other blogs, and just talking with others online.
I love helping people to improve their finances: If I didn't feel like I was making some sort of a difference, it wouldn't be nearly as rewarding.
I love learning about personal finance:  I've learned more about money and personal finance in the last couple of years than in my entire life before that.  Writing about it fosters learning!
I love the blogging process in general, so if you ever want to talk about it, or have questions, please feel free to shoot me an email via my contact page!  I've got a couple of years under my belt now, and if I can help you along the way, I'd be happy to!
Smart On Money
Smart On Money blog was started with the goal of helping people to make wise decisions about their money.  I aim to do that by getting back to the basics, writing about the simple things people need to do in order to get their financial lives in order.